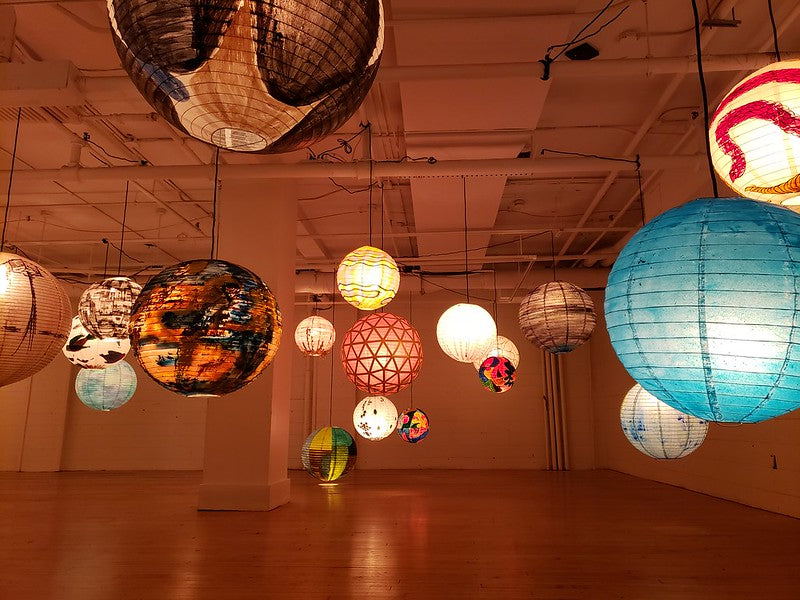 A Litany of Lovely Lanterns: Next Level x Pearl River Mart for Design Week 2019
This year for NYCxDesign, we've collaborated with design cooperative, Next Level, on an exquisite lantern exhibition. Thirty-five New York-based artists used the more than 70 paper lanterns we donated to create unique pieces of art. The lanterns were then lit with bulbs donated by Tala and hung in the lower level of Next Level's pop-up gallery space.
So beautiful!
The lanterns are available for sale with proceeds going to benefit the Robin Hood Foundation, a not-for-profit which fights to end poverty in New York. The exhibit is open to the public through May 24.
Learn more about the exhibit and our collaboration in:
Feeling inspired? Make your own piece of art with our paper lanterns, fans, and parasols.