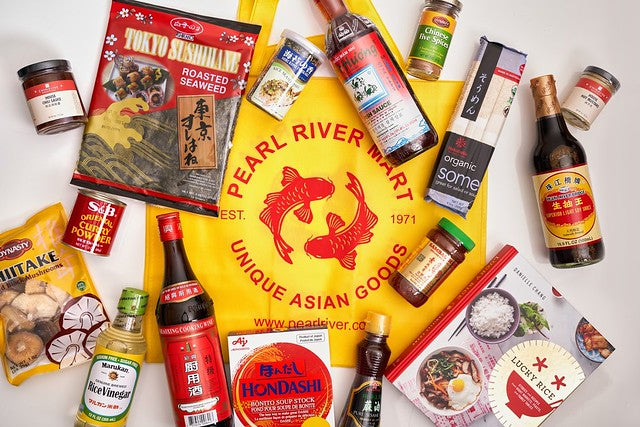 Collab Alert! LUCKYRICE x Pearl River Mart: Essential Asian Pantry Box
We're so excited to announce our latest collaboration with LUCKYRICE, the lifestyle company that cultivates and celebrates the foods and cultures of Asia through experiential content. 
In celebration of their newest series, Lucky Chow Cook-Along, we've co-curated the Essential Asian Pantry Box with LUCKYRICE founder and Lucky Chow host Danielle Chang. 
This box contains the foundations of Asian cooking, whether you're making a rich ramen broth or creating a delicious stir-fry.
The fun and tasty ingredients will help you build flavor and umami. Not only that, you'll learn how to use them each week on their new show!
You can learn more about and purchase the box at LUCKYRICE's site. Please note this box is exclusively offered to American Express® card members. You can also learn more about the Lucky Chow Cook-Along, which premieres this Sunday at 5 p.m. EST on the LUCKYRICE website.
What are you waiting for? Get cooking!