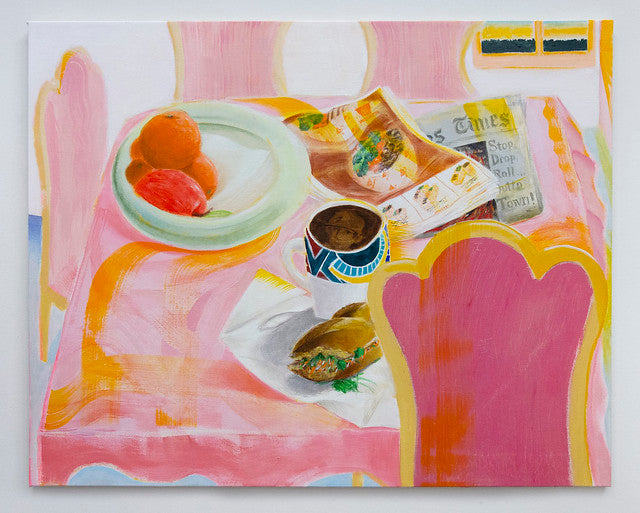 Futures Ever Arriving: An Exhibition in Celebrating of AAPI Heritage Month
We're so pleased to be presenting this group art exhibition in partnership with the Asian American Arts Alliance and Chelsea Market in celebration of Asian American Pacific Islander (AAPI) Heritage Month.
"Futures Ever Arriving" features emerging Asian American artists working in the United States who are examining the past and present in order to imagine new futures through their work. With the rise and increased focus on anti-Asian racism and violence across the country, conversations around safety and survival are key to ensuring that everyone in our communities can thrive. Questions have arisen about who we are, what it means to belong, and how we all might move forward as a community while at the same time acknowledging our multiplicities.
Each artist's work plays a part in the rise of a new Asian America that we are forming during this critical time of uncertainty. When brought together, these artists' works offer a small vision for the emergence that we can practice.
Participating artists: Raymond Hwang, Christina Yuna Ko, Jennifer G. Lai, Kim Sandara, and Jia Sung
Curator: Sophia Park
On view at Chelsea Market (75 9th Avenue, New York, NY 10011) from May 6 through June 27, 2021
We hope you can join us for opening night on May 6 from 6 to 8 p.m. You'll have the chance to meet the artists and ask them about their work and vision. (No RSVP necessary.)
Event Image: sleeping in; reminiscing about yourself as a Consolation prize in a race with No escape, 2021, Acrylic on canvas, 40 x 30 inches. Image is courtesy of the artist, Raymond Hwang.