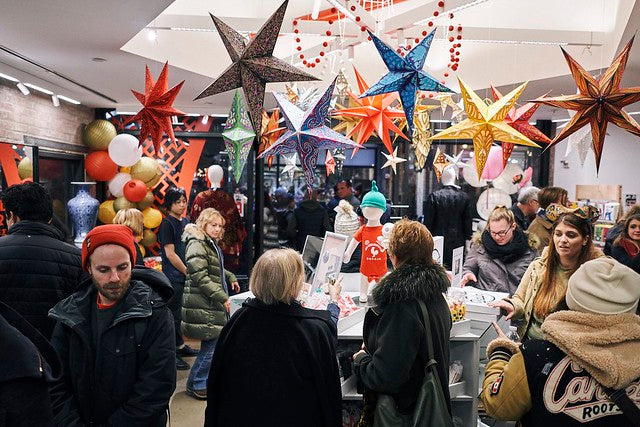 Get Your Holidays Orders In!
It's December, which means Christmas is just weeks away. We want your purchases to arrive before the holidays. So we ask that you get your orders in by:
Saturday, Dec. 12 at 9 a.m. EST for standard shipping

Tuesday, Dec. 15 at 9 a.m. EST for two-day shipping

Wednesday, Dec. 16 at 9 a.m. EST for next day shipping
Don't forget: spend $100 or more online and you get free shipping. Just use the code FREESHIP100 at check out. (Some restrictions apply. Please see more details.)
For pick-up orders, please allow a few days for our customer service team to process your order. When it's ready they will you contact you. Pick-up orders are available at our:
TriBeCa store at 395 Broadway and Walker St., every day 11 a.m. to 6 p.m.

Chelsea Market store at 75 9th Ave. between 15 and 16 St., Friday, Saturday, and Sunday, 11 a.m. to 7 p.m.
Happy shopping!