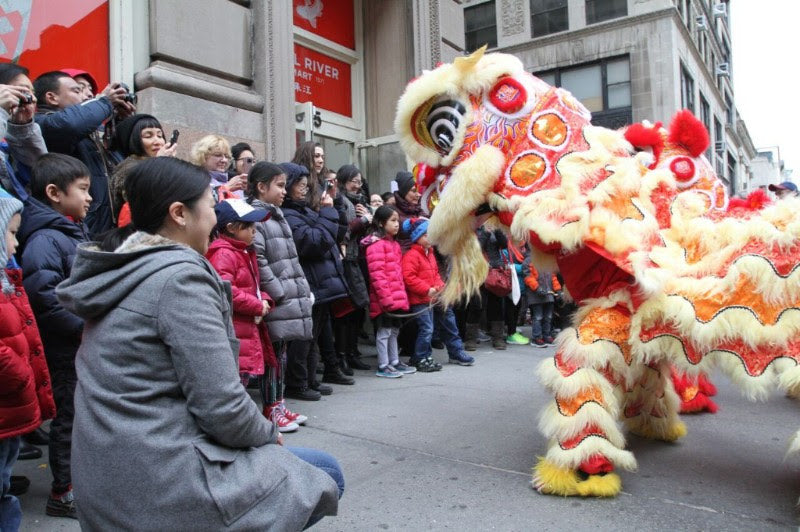 Farewell, Pearl River Mart Tribeca
To the Pearl River Mart Community,
We are heartbroken to share that we will be leaving our flagship Tribeca/Chinatown location sometime at the beginning of the new year. Our negotiations with the landlord have stalled and he has made clear his desire to use the courts to recoup every dollar he can, not just from our business, but from our personal assets. 
I cannot describe the toll that this situation has taken on our family and longtime employees, especially knowing that after 49 years of serving the downtown community, the Chens deserve to be looking forward to a quiet retirement, not years of stressful litigation. With the future of our economy uncertain and little relief on the horizon for commercial tenants, it has become clear that we, along with thousands of other small businesses in NYC, have no other choice but to shut down. 
It has been a pleasure to serve our neighbors in Chinatown, Tribeca, and SoHo, as well as customers from around the world. As you may know, Mr. and Mrs. Chen and their fellow activist friends started the store in 1971, eager to build bridges between their community in Chinatown and the rest of NYC. The Chens raised three children on Grand Street, and came to know generations of New Yorkers, always working six days a week — even to this day — to help customers find the perfect bowl, jacket, or type of tea leaf.
For 49 years, Pearl River has figured into many a New Yorker's origin story, furnishing countless apartments, restaurants, wedding venues, and movie sets; inspiring myriad waves of designers, artists, and tastemakers; and serving as an anchor in the community through every type of disaster afflicting downtown Manhattan — hurricanes, epidemics, blackouts, recessions, and terrorist attacks, to name a few. The addresses sometimes changed when the leases expired (five times in fact) but the Chens rebuilt every single time, never losing faith that New York needed a place like Pearl River to make the city feel a little more like home. 
I joined the company in 2016, after rent on their longtime SoHo location quintupled from $1 million to $6 million a year. The Chens — always at once idealistic and pragmatic — realized that times had changed and decided that they would not rebuild without a successor, specifically one who understood Pearl River's core mission and could adapt the business authentically and ethically. Like my chemistry doctorate father-in-law and journalist mother-in-law when they started out, I also had no background in business and quite a few academic degrees that aren't so useful in my new career. But — helpfully, I possessed a similar passion for community-building and desire to serve Chinatown and the NYC I feel so lucky to have grown up in. 
Together, we built four smaller stores in four years in Manhattan — the flagship at 395 Broadway, two bright, faster-paced locations at Chelsea Market, and a serene outpost at the Museum of Chinese in America.
At the same time, we grew our e-commerce business and digital channels; supported and promoted Asian American artists, entrepreneurs, and organizations; and hosted countless free performances, events, and exhibitions, including 24 wonderful exhibitions in our humble Asian American art gallery. We were modernizing but maintaining tradition with the give and take of a multi-generational business led by opinionated New Yorkers. And by all accounts we were doing better than many brick-and-mortar retailers in a post-Amazon environment, with busy aisles and a steady flow of customers.
Four years later, the pandemic has changed everything. 
Somewhere, somehow, the system has become deeply and irrevocably broken for small businesses. Rent is the biggest fixed cost for every small business owner, and yet, nine months after the country shut down, we are no closer to any type of coherent strategy for relief or shared pain. It is estimated that one-third of all small businesses will close permanently, and the effects are already being felt on every single block in the city. As the stores, restaurants, salons, and theaters close, the fabric of each neighborhood starts to fray. Empty storefronts become littered with garbage and marked by graffiti, dry areas under scaffolding become occupied by those experiencing homelessness, and the businesses that remain find it that much harder to bear the weight of being the only ones sweeping, serving, and providing a sense of security for neighbors and longtime customers.
Despite these troubles, we remain hopeful.
We are thankful to still have a home at Chelsea Market, and miraculously, with their help, even opened a second food-focused store called Pearl River Mart Foods there in late October. Chelsea Market has given us breathing room to pivot without the constant fear of watching arrears pile up. At a moment like this when hard-working small businesses are looking for any kind of lifeline, their generosity and encouragement is something we will never forget.
We are grateful to our tireless employees who overcame fears and helped to stabilize the business in the spring and throughout the summer and fall, even when it would have been so much easier and, at one point, higher-paying to stay home and collect unemployment. 
We are grateful to our shareholders, partners and friends, who have generously offered encouragement and advice throughout this chaotic time. 
We are awed and inspired by the Chinatown community, who have come together in so many ways — to feed the elderly and vulnerable, support mom-and-pop businesses, clean the streets, and organize neighborhood safety patrols. 
And we will never forget each one of you — our amazing customers — who helped us raise $70,000 to procure masks for frontline responders at the height of the surge; who supported our campaigns to create merchandise for fellow Chinatown businesses and light up streets in Chinatown; and who trekked in from Jersey, Westchester, and the outer boroughs to make armfuls of purchases, always stopping to let us know, "This is my favorite store!" and go on to share a memory of a special item they've lovingly treasured over the years.
It especially hurts that along with our store at 395 Broadway, we will also have to close the humble Asian American art gallery we built in its mezzanine, which was the site of 24 exhibitions of amazing artists, and countless tastings, performances, talks, and events. Community space is so vital, especially to our Chinatown community, and we can't help but feel like we've let the neighborhood down a little. We are thankful to our artists-in-residence and everyone who has come through this modest space to create and enjoy art and community. 
We are thankful to everyone who have asked how they can help. Come shopping! Buy a gift card! Advocate for small businesses! Support other small businesses! We have to liquidate everything in the 395 Broadway store in the next few months so please come on by. We're also available online 24/7 and at Chelsea Market. Check our hours at pearlriver.com or on Instagram before you come since they're limited at this time. 
Finally, I personally am thankful to witness the resilience and eternal optimism of the Chens. In typical fashion, they have unwavering faith in the future of our city and country, and, like so many small business owners, are ready to put in the work. As a result, we are pleased to announce that we have secured a new location in the neighborhood, which we will share with you after the holidays. Please sign up for our newsletter or follow us on social for the updates. 
Until then, Jia You New York. Stay safe out there. We look forward to rebuilding again with you soon.
Sincerely,
Joanne Kwong, the Chens, and all of us at PRM