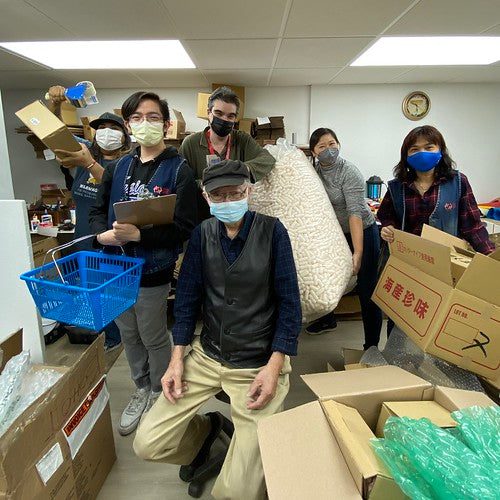 Holiday Shipping Deadlines and Hours
Mr. Chen — Pearl River owner and packer-in-chief — and the whole e-commerce team has been working hard to get out your holiday purchases. Please note that any orders placed after Dec. 15 can't be guaranteed for Dec. 24 delivery. But don't fret! You have some other options.
Gift cards. Starting at $25, we have both electronic and physical gift cards. Both can be purchased online (please allow at least three business days for the physical gift card if shipping) while the physical card can also be picked up at our SoHo and Chelsea Market main concourse locations.
Please note the electronic gift card can only be used for online purchases at pearlriver.com. The physical card is for in-store shopping only at our SoHo and Chelsea Market main concourse locations (excludes Pearl River Mart Foods). The cards can't be used interchangeably.
In-store pick up. Of course our website is open 24/7 so you can place your order anytime and select the pick-up option for our SoHo or Chelsea Market main concourse locations.
Come see us in person! All our stores are open the usual business hours every day except Christmas Eve and Day. On Dec. 24 we'll close early at 5 p.m. and on Dec. 25 we'll be closed. Regular hours resume on Dec. 26.
Happy last minute shopping!