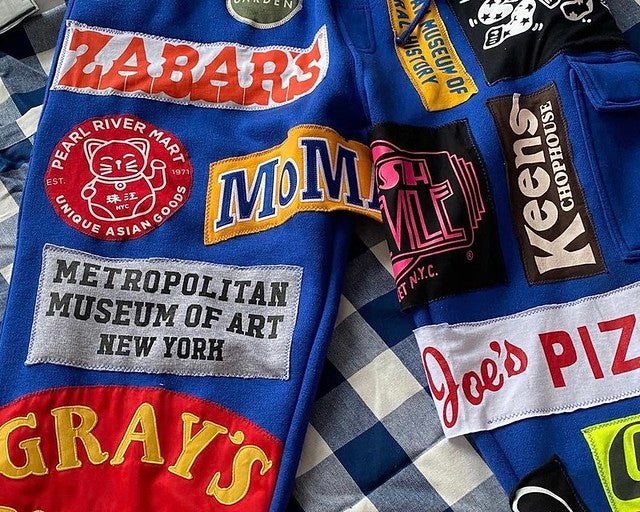 New York Magazine On the Cover: The City Ate My Closet
Thanks so much to New York Magazine for including Pearl River in their incredible embodiment of wearable New York pride.
Gracing the cover of their style issue, the amazing get-up also includes hometown favorites Veniero's, Punjabi Deli, The MET, The Odeon, Mamoun's, Economy Candy, WNYC, Gem Spa, Katz Deli, Zabar's, B & H Dairy, Grays Papaya, MOMA, American Museum of Natural History, The Sockman, Trash & Vaudeville, Keens, Joe's Pizza, Raoul's, and Junior's. Can you spot them all?
Also be sure to check out their wonderful article, "Zizmorcore, and the Rise of Wearable New York Pride," and their roundup of some of the best NYC merch around, including friends, neighbors, and two of our favorite places to eat, Chinatown Ice Cream Factory and Wo Hop!
[Photo by Miyako Bellizzi]