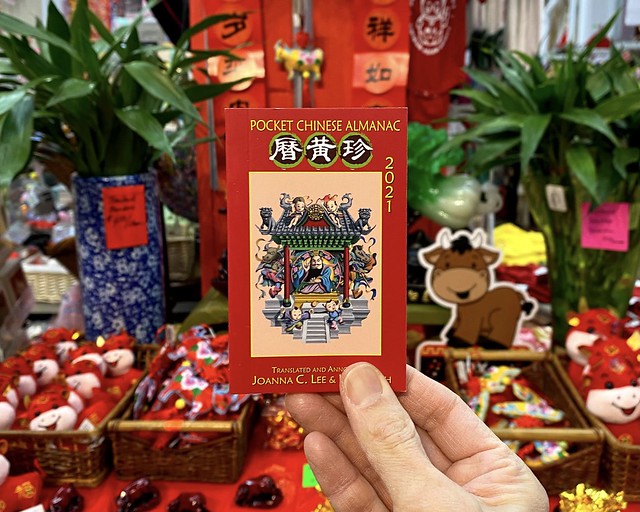 What Will the Year of the Ox Bring?
The official 15-day Lunar New Year period has ended, and you've done all you can to stay lucky. You've handed out hong bao or auspicious red money packets. You've enjoyed lion dancing. You've eaten dumplings (lots and lots of dumplings). So what will the Year of the Ox bring?
The traditional Chinese almanac is a centuries-old repository of cultural information, from household tips to general medical remedies. This pocket-sized version is a modern incarnation, translated and annotated by husband-and-wife team Ken Smith and Joanna Lee. For each day of the year, it lists both good and bad activities. Thinking of getting your hair done? Wait until tomorrow. Have plans with friends? Maybe postpone them. Starting a new job? It's your lucky day.
As for the Year of the Ox, Lee says steady as she goes. Working with a Hong Kong-based geomancer named Warwick Wong, Lee had predicted that 2020 would be "a horrible year." As for 2021, she says it's a "holding pattern" during which one should remain prudent and try not to obsess about the news. Good advice!
If you want more excitement, you'll have to wait for 2022, the Year of the Tiger. Some say that will mark the beginning of a new roaring '20s, and a time to leap into something new.
Until then, keep calm and carry on!