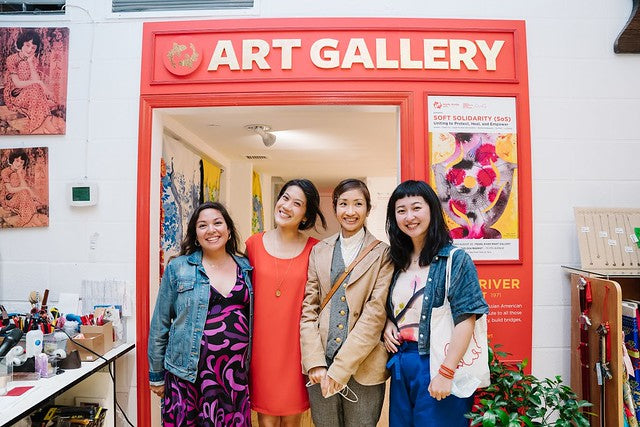 SOFT SOLIDARITY Entering Final Weeks
We can hardly believe it, but there are just a couple of weeks left of our current art exhibition, SOFT SOLIDARITY (SoS): UNITING TO PROTECT, HEAL, AND EMPOWER. 
If you haven't had the chance to see the show yet, we hope you have the chance to stop by our SoHo gallery before it closes on Aug. 28. In the meantime, you can learn about the artists and their pieces in our interviews with them. 
Learn more
about SOFT SOLIDARITY. You can also check out all our
past exhibitions
. Details about the next show are coming soon!