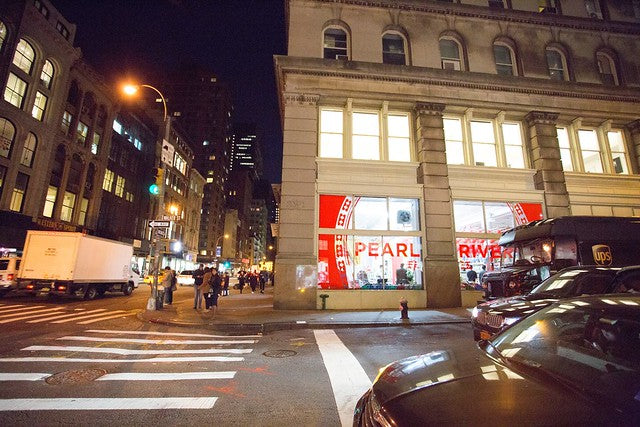 Thanks for the memories, TriBeCa ❤️
On Sunday we greeted our customers in our TriBeCa/Chinatown flagship for the last time.
More than four years ago, we reopened at 395 Broadway after closing our longtime SoHo store, which at the time was the end of Pearl River forever. This unexpected flagship was smaller and bootstrapped, maybe a little rougher around the edges, but it represented a resilient rebirth, a triumph of old New York over big box market forces, and a commitment on the part of all generations in our family plus longtime employees and shareholders to see if we could save the business in spite of daunting odds.
Since 2016, we've greeted hundreds of thousands of longtime customers and visitors, hosted 24 art exhibitions, held dozens of performances and events, and created a tangible brick and mortar home for Asian American culture where all are welcome to learn and enjoy. While we're sad to leave the neighborhood and space that has become home, we take with us so many wonderful memories, and are proud of what we've accomplished in just four and a half short years (as well as the 46 years before that!).
Thank you to the amazing artists, friends, collaborators, and customers featured in this video as well as the many we couldn't fit in!
Please join us when we reopen at our new SoHo flagship, two blocks up at 452 Broadway between Howard and Grand. Coming later this month, April 2021. See you then!