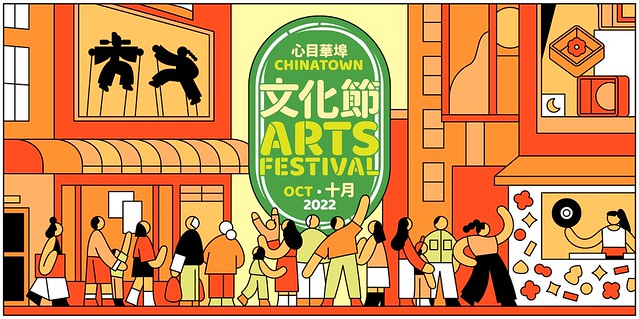 Think!Chinatown Chinatown Arts Festival 2022
So happy that Think!Chinatown's Chinatown Arts Week is now a whole month, and that we're participating! Our current art exhibition, DRAWN TOGETHER: STORIES OF RESILIENCE AND RENEWAL IN NYC CHINATOWN, is part of the official roster, as well as a gallery sitting by the artist, Sammy Yuen. Here are the deets:
Sammy Yuen Gallery Sitting
Meet the artist, learn about his work, get a print signed!
Saturday, Oct. 22, from 2 to 4 PM
Pearl River Mart SoHo Gallery @ 452 Broadway
Check out the whole lineup of the Chinatown Arts Festival.