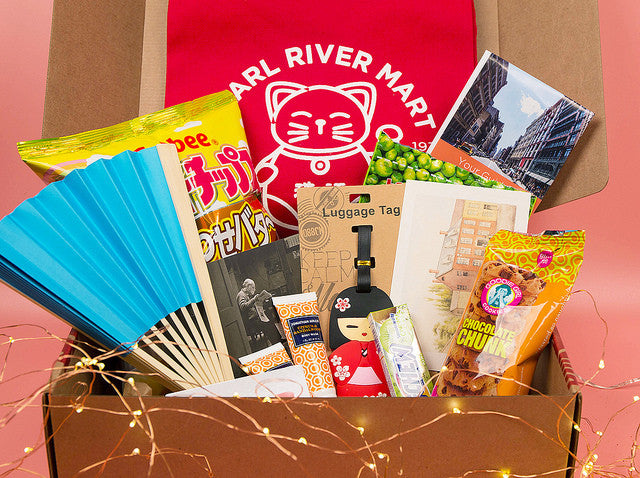 Vacation, All You Ever Wanted — In Our Latest Friendship Box!
Our latest Friendship Box is here, and it's ready to sweep you away, whether you're venturing abroad or staycationing at home.
Every other month our Friendship Boxes bring you fun Asian treats and treasures. Each box has a theme and this time it's vacation, guest curated by our friends at Hotel 50 Bowery.
An exciting new hotel, chocked full of history
Bowery, the oldest street in Manhattan, has many stories to tell — and 50 Bowery is among its most fascinating. Since the 17th century, the site has been everything from a gambling den to a concert hall to a meeting place for soldiers, revolutionaries, and Chinese Nationalists. Now it's a an exciting new Joie de Vivre hotel in the heart of Chinatown and downtown Manhattan — and a perfect launching pad for exploring this dynamic area of New York City and the world.
Get in the mood to explore — and snack!
Hotel 50 Bowery knows a little something about adventure, luxury, and hospitality. And they've carefully selected items to put you in the mood to explore NYC and the world. As a special treat, Top Chef alum Dale Talde, who will have three food and beverage outposts at 50 Bowery, chose three of his all-time favorite snacks for your tasting pleasure.
So what are you waiting for? Get your box now!