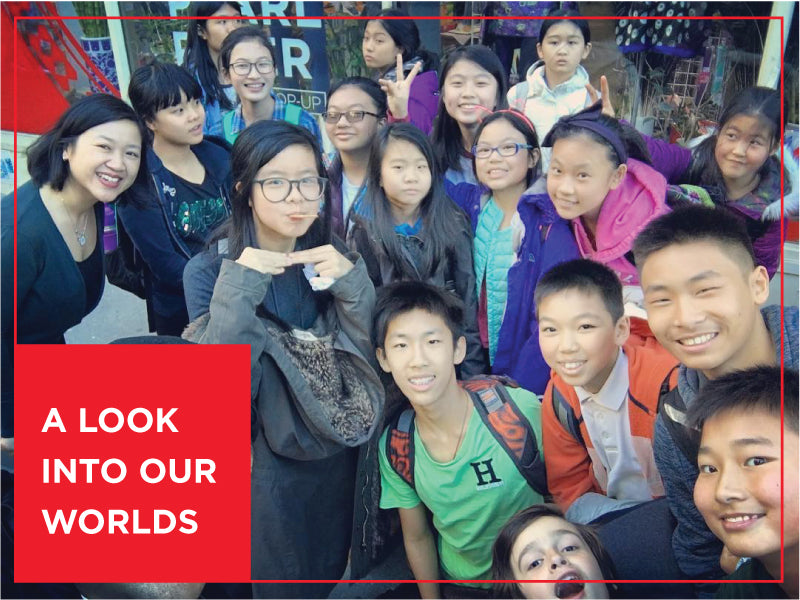 East Meets West: A Look into Our Worlds (May 20–June 21, 2017)
East Meets West featured the work of 28 promising student artists from Shuang Wen dual-language school and the Apex for Youth art portfolio program. All the students are bilingual or trilingual immigrants or children of immigrants. The exhibit explores their multiple identities and the immigrant experience through whimsical sculptures, paintings, and prints.
Read our interview with E-Anna Soong, the teacher and curator behind the exhibit; get to know the student artists themselves; and check out photos from the opening reception.