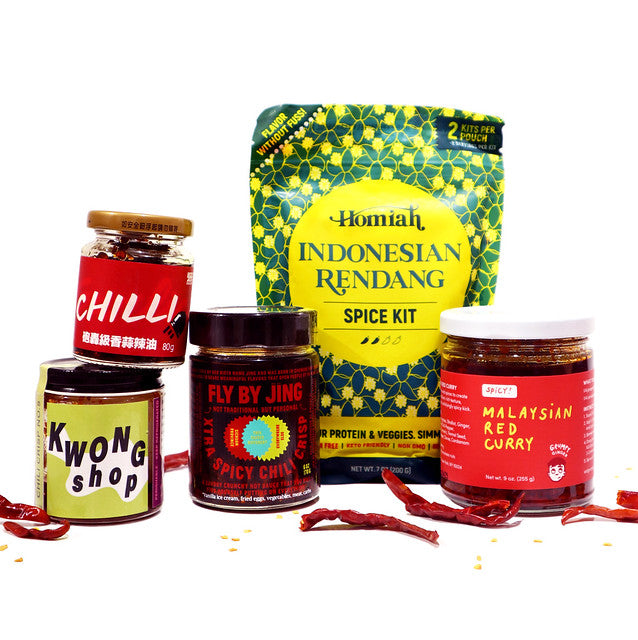 Daily Beast: Lunar New Year Gifts and Limited Edition Drops to Celebrate the Year of the Rabbit
Thanks to the Daily Beast for featuring Pearl River president Joanne Kwong in their fun Lunar New Year gift roundup. From the article:
According to Joanne Kwong, President of Pearl River Mart, an AAPI-owned NYC-based emporium, "Growing up, my family followed all the Chinese superstitions meant to increase your luck for the year. Cleaning your house before New Year's Day, wearing red, decorating with oranges and flowers, gathering with family and friends–luck goes up. Eating lucky foods was my favorite way to bring the luck barometer up." Like millions of Americans, Joanne keeps this tradition today with her own children.
Also thanks for including our chili box! From the piece: 
If you prefer a spicy New Year, try this friendship box from Pearl River Mart. Hot condiments like the popular Fly By Jing Sichuan Chili Crisp are included, LA-based Kwong Shop chili crisp, and more to keep you or a giftee in the heat for the whole year. Pearl River Mart also offers all different types of Friendxhip Boxes for year-round gifting.
Read the whole story.