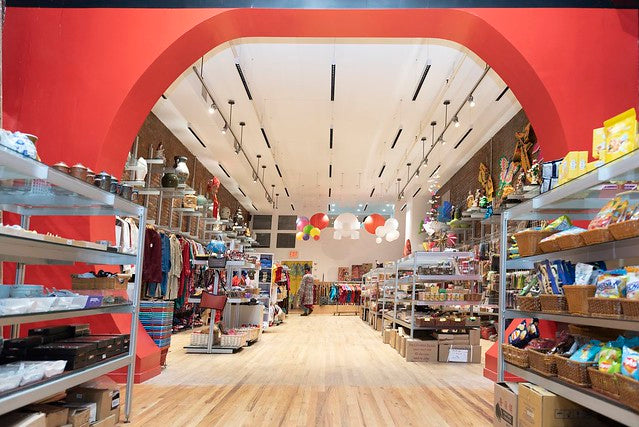 House Beautiful: 11 General Stores Across America That Are Worth a Road Trip
Many thanks to House Beautiful and Associate Market Editor Medgina Saint-Elein for including Pearl River in this lovely piece on the magic of general stores! We agree that general stores are a one-stop-shop of treasures you didn't even know you wanted, and great places for gifts or a little something special for yourself.
From the article:
In 1971, Taiwan natives Ming Yi and Ching Yeh Chen founded Pearl River Mart in New York City to serve as a storefront for Asians to feel at home with quality Chinese goods. 50 years later, the store is a stage for thousands of Asian entrepreneurs. From the nostalgia of Chinese snacks you can't find anywhere else in the city to eye-catching ceramics to deck out your tabletop, this wonderland happily opens its doors to new shoppers and loyal customers to discover something new. 
Shouts also to our fellow general stores across the country! We're ready to pack our bags and visit you all!
Read the whole piece.