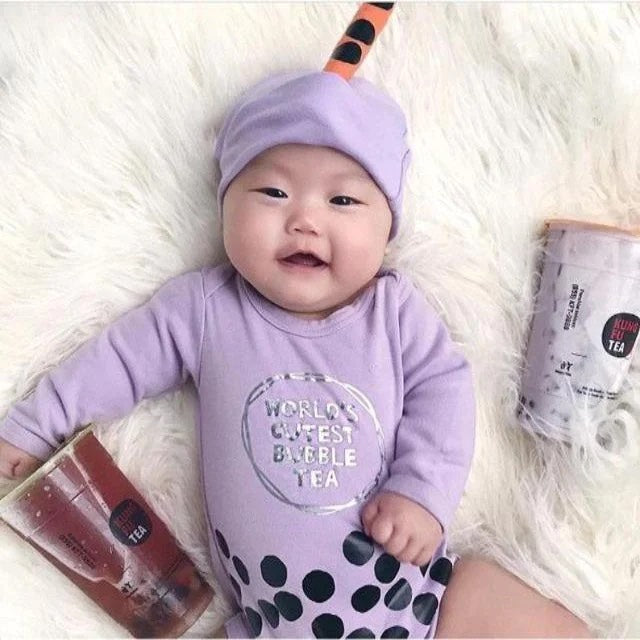 The Strategist: Best Baby Halloween Costumes
Thanks so much to the editors at the Strategist for including Buzz Bear's bubble tea onesie in their roundup of absolutely adorable baby costumes for Halloween. We're so proud to be an early vendor for Buzz Bear, and to continue to carry their supercute clothes.
From the article:
For her daughter's first Halloween, back in 2020, food editor Hillary ... went with this onesie from the AAPI-owned New York City institution Pearl River Mart for her baby daughter. It was one of the only costumes that came up in her search for a costume that consisted of just a one-piece and a hat "rather than the involved plush things a 6-month-old would never tolerate." She adds, "You've got enough to do when you have an infant, so a costume that's basically just a piece of clothing takes the stress away." It was a bonus that it turned her child into a cup of bubble tea — one of Hillary's favorite drinks — complete with a straw in the hat.
Read the whole piece.