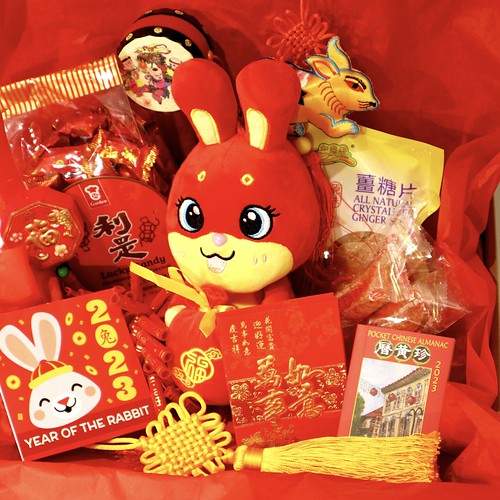 NY Times Front Burner: For the Year of the Rabbit, pick up a "Friendship Box" from Pearl River
Many thanks to the legendary food writer Florence Fabricant for including our Year of the Rabbit Friendship Box in her Front Burner column for The New York Times. From the article:
Pearl River Mart, the encyclopedic emporium filled with Asian goods in SoHo and Chelsea Market, is now in its 51st year in business and has assembled a swell Lunar New Year gift box. Called the Friendship Box, it's filled with sweets, a Chinese almanac, a plush red rabbit, red envelopes, lucky charms and more. The stores also sell individual themed items like stickers, mugs, zodiac statues and scented candles.
Read the whole piece.