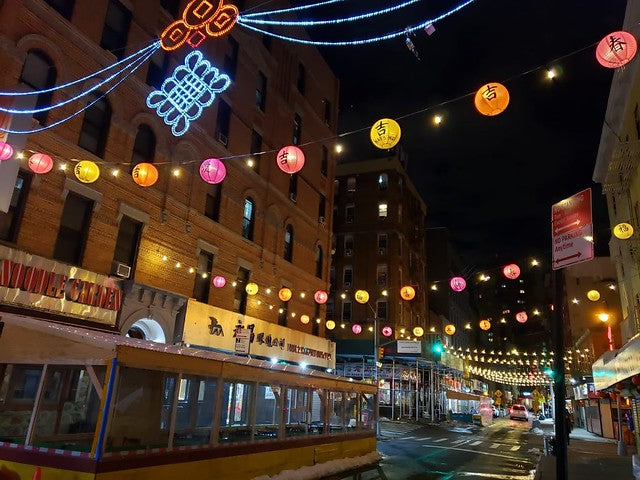 The New York Times: Will 250 Lanterns Be Enough to Save Chinatown?
Thanks to The New York Times for shedding light on the Light Up Chinatown project:
Two days before Christmas, Mott Street, right in the heart of Chinatown, was filled with lights overnight. Residents woke up to 250 violet, pink, orange and gold lanterns hanging above the street. Local artists had painted whimsical designs and auspicious characters onto them: fu, for good fortune; he, for peace. Other characters stood for love, happiness, wealth and longevity.
Read the whole piece.