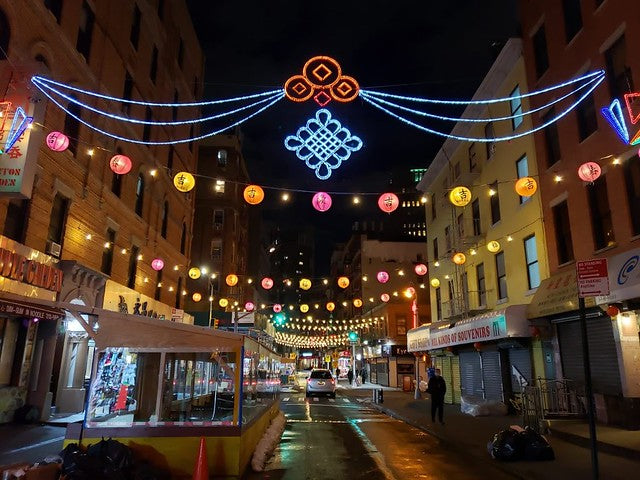 Time Out New York: Hundreds of paper lanterns are glowing in Chinatown right now
Thank you to Time Out New York for the lovely piece on Light Up Chinatown. From the article:
The effect is magical—the lanterns mimic a celebratory atmosphere despite the difficult times and have already gained a lot of attention.
From Pearl River President Joanne Kwong:
"I love how the mix turned out," Kwong said. "The simplicity and meaning of the characters, coupled with the occasional pop of fun from a young, talented local artist, on an unexpected palette of almost tropical colors, all personalized with the names of people who supported the initiative sends a message to the city and the neighborhood—hang in there, the world is still beautiful, please enjoy these good wishes from all of us in Chinatown that will hopefully bring a smile to your face."
Read the whole article.