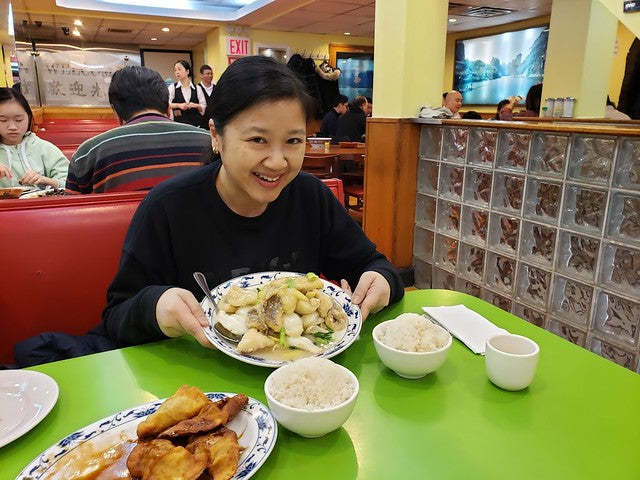 Eater NY: Go-To NYC Spots for Takeout, Delivery, and Outdoor Dining in 2020
Thanks to Eater NY for including our own Joanne Kwong in their roundup of restaurant recommendations from local business owners, food writers, photographers, chefs, restaurateurs, entrepreneurs, and legislators. In Joanne's own words:
In Chinatown, my go-to joints are Jing Fong, Nom Wah, Dim Sum Go Go, and, most recently, Sichuan Hot Pot since they have a nice outdoor dining setup on Pell Street. At the start of the pandemic, I inadvertently placed an $800 take out order at Jing Fong because the hoarding tendency in me is strong. I felt like I needed to buy six of every dish so that I had ample leftovers and could drop off dim sum for my mom and sister. When I came to pick up, I asked how business was going, and they said, "Great, now that you're here!" Haha, it was the best purchase I ever made. I'm also a ride-or-die Wo Hop Upstairs gal, so their fried flounder chunks with choy sum has been in heavy rotation. I live on the Upper West Side, where we order in Halal Guys once a week, eat indoors or outdoors at City Diner once a week, and alternate between Sushi Yasaka, Jing Fong and Carmines for special occasions.
Read the whole piece.
[Image: Joanne enjoys the fried flounder chunks at Wo Hop]