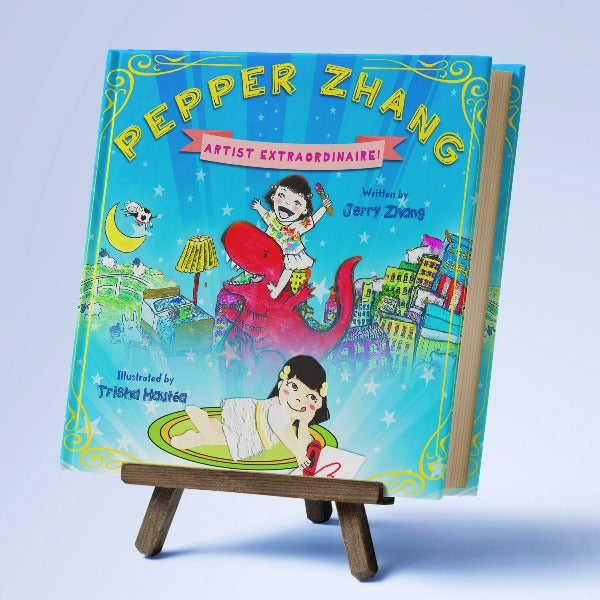 Pepper Zhang, Artist Extraordinaire!
$19.50
An extraordinary story, written by Jerry Zhang and illustrated by Trisha Hautea, about an ordinary little girl who discovers an interest in art and transforms into an "artist extraordinaire." Through her journey into fame and stardom, Pepper learns an important life lesson about humility.
Born out of a father's mission to write an inspirational story with a strong Asian girl as the main character, Pepper Zhang, Artist Extraordinaire! is fun, dynamic, and something children of all backgrounds can enjoy.
Hardcover

48 Pages

Pepper Zhang was made possible through a Kickstarter campaign that received more than $30,000 in pledges, and has been featured on Huffpost, Mashable, Bustle, Upworthy, Now This, Babble and more

ISBN 9780999087701