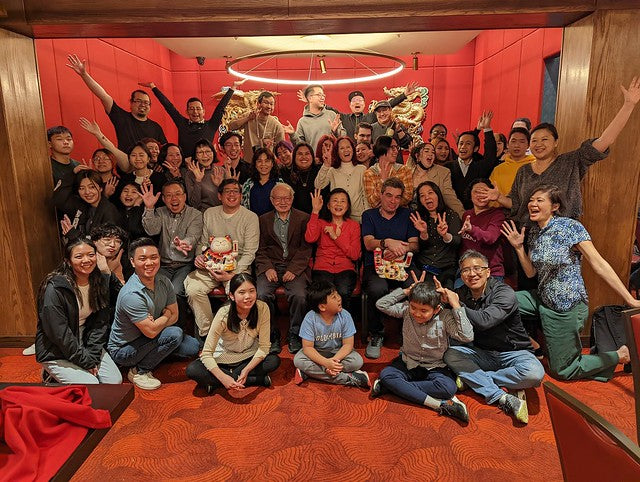 The Pearl River Annual Employee Dinner Is Back!
It's been a whole two years since we last had our annual employee dinner, too long since we've all been able to eat, drink, and be merry together. So we're extra grateful to have been able to do so Sunday night at Jing Fong, one of our all-time favorite restaurants.
Jing Fong's downtown spot is now located on Centre Street, a mere four-minute walk from our SoHo location. (Eat dim sum at Jing Fong, then shop at Pearl River? Sounds like fun weekend plans to us!) We gobbled up an incredible 10-course meal —
— and imbibed many glasses of wine from local shop, Bowery & Vine. But we made sure to leave room for dessert, especially since it was from dear friends and Pearl River Mart Foods vendor, Kitsby, who generously gifted us with delectable Earl Grey, mocha, and cherry vanilla buttercream cakes.
We're only sorry that Kitsby founders Amy Hsiao and Maverick Wong couldn't join us since they were ... getting married! Best wishes to Amy and Maverick; congrats to Arthur Keung and Lance Eisenberg, the winners of the annual Pearl River Lucky Cat Award for Outstanding Contributions —
— and thanks to all joined in last night's fun!
Check out even more highlights from the evening.