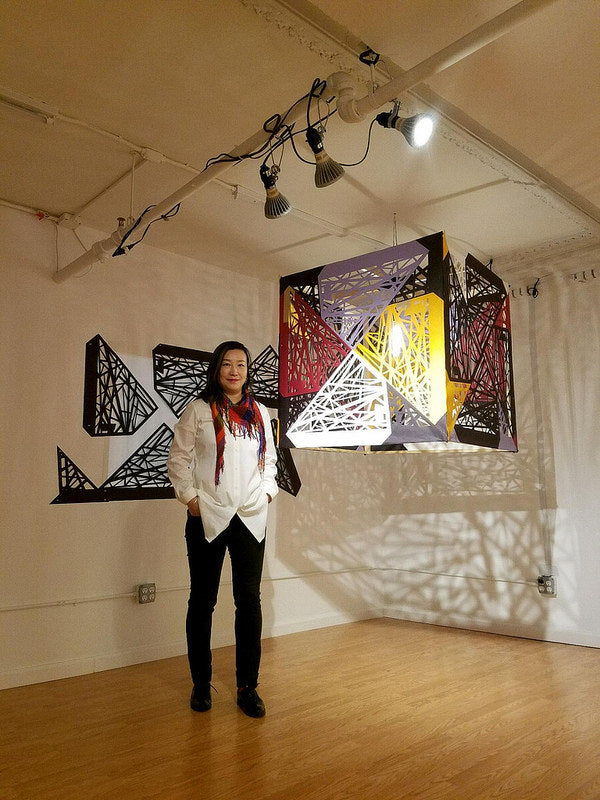 Xin Song: Sparkling (Feb. 18–March 24, 2018)
Contemporary artist Xin Song takes the ancient Chinese folk art of papercutting to a whole new level — from large-scale sculptures and installations, to deceptively beautiful collages that comment on politics, society, and gender, to live performances that show the transformation of mere paper into art.
She created her installation for Pearl River Mart to be a quiet space where viewers could connect with and have a conversation with the work, gather their thoughts, reflect, or simply be.
Learn more about the artist in our interview with her.