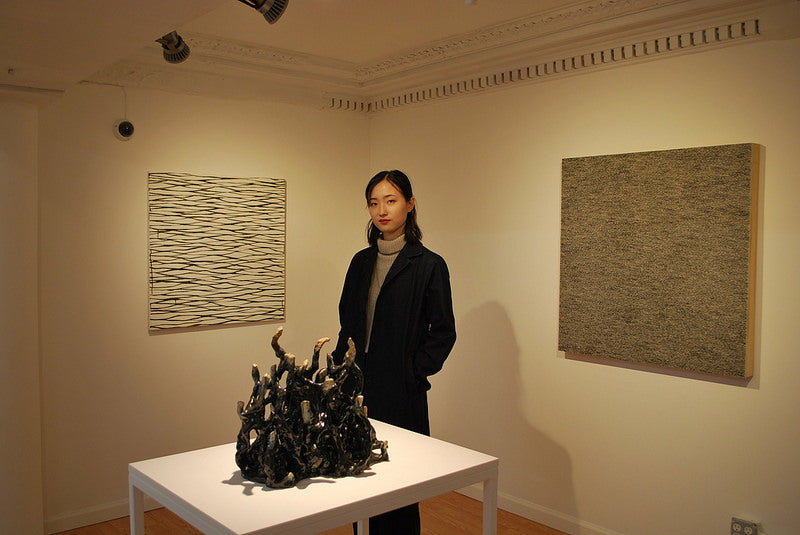 Yingqian Cao: The Illusion of Certainty (April 5–May 12, 2018)
On the surface, the patterns of Yingqian Cao's works might seem alike. However, upon closer inspection are the subtle yet significant differences in lines, intensity, and energy. While the works create a meditative and sensitive atmosphere, this calmness is mediated by a confluence of various lines and variances that seemingly happen by accident, imparting feelings of uncertainty.
Such is the work of the multimedia artist's exhibition for Pearl River Mart, The Illusion of Certainty, in which she explores nature and the changes and disruptions passing time can have on our precious environment.
Curated by Jessica Hodin Lévy.
Learn more about the artist in our interview with her.