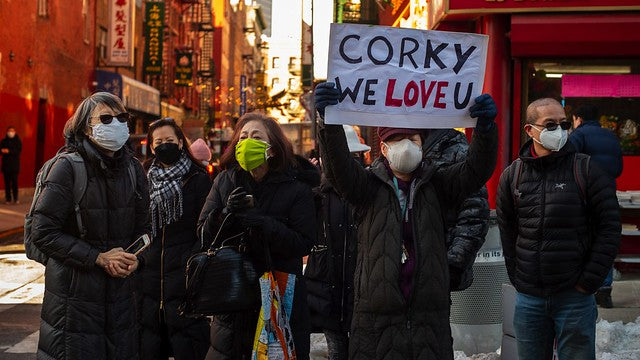 Documented NY: Corky Lee Remains on Chinatown's Mind
Thanks to Documented NY for this wonderful write-up about Corky Lee and our exhibition. From the article:
The show features work by 21 photographers, from Lee's contemporaries whom he worked with in the '70s at the Asian-American arts collective Basement Workshop, to his mentees, young virtuoso's of Chinatowns across the country. The curators chose to omit Lee's own work from the show, alluding to his presence through those he touched. Mostly, the images are depictions of various protests, gatherings, centered on the continuous fight over housing in Chinatown. In some, Lee is in the background, perched on a ledge or holding onto a light post, his face eclipsed by his camera, and the camera inviting us into the crowd. 
Read the whole piece.