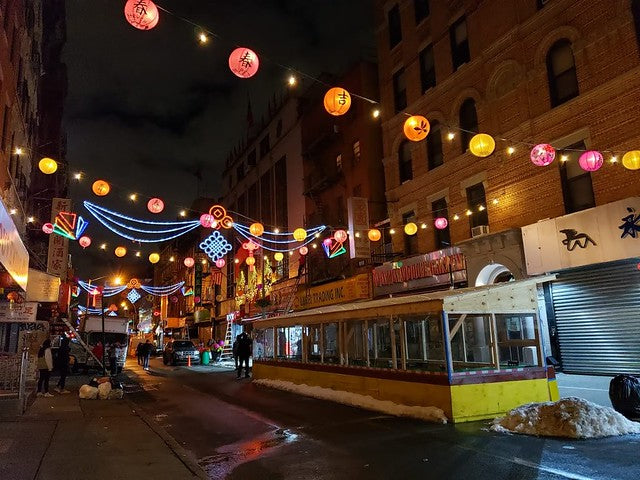 Oxygen: Revitalizing NYC's Chinatown Post-Pandemic, One Meal — And One Lantern — At A Time
Thank you to Oxygen.com for their piece on Light Up Chinatown, including an interview with Pearl River President Joanne Kwong. From the article:
"Almost everybody that we knew was worried about their elders being safe in the streets, so it alleviated a couple of problems," Kwong told Oxygen.com. "One, was really encouraging people to come back to Chinatown to frequent small businesses. Two, was to make the streets safer for everyone. And three, was just to inject hope and a sense of community into a time where everyone was separated and the future seemed really bleak."
Read and watch the whole piece.