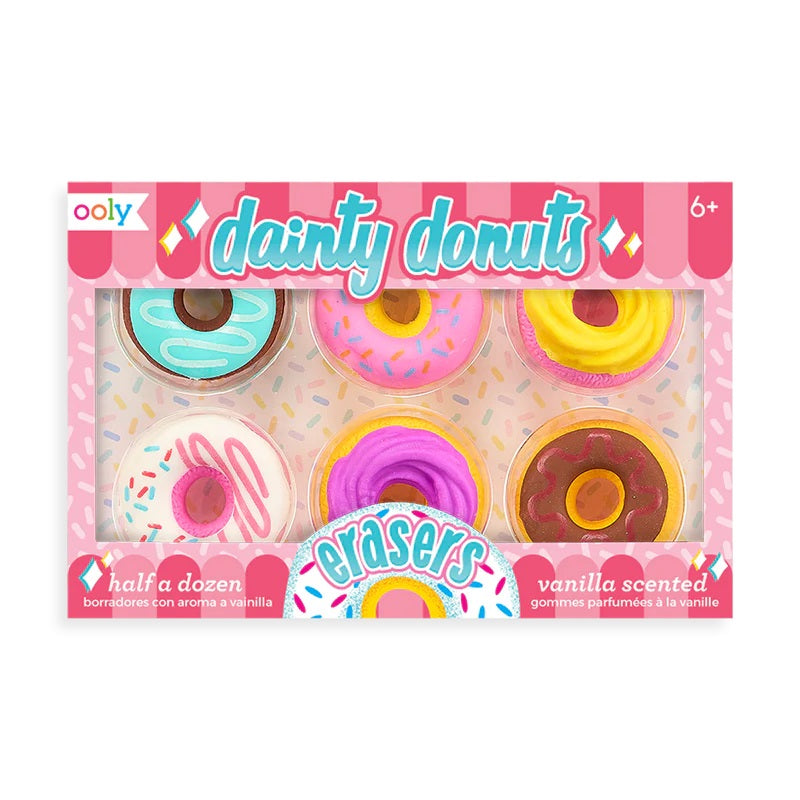 Dainty Donuts Scented Erasers
$5.50
Erase in style with Dainty Donuts Pencil Erasers. This cute eraser set comes with half a dozen donut erasers that will make your pencil made mistakes disappear in a sweet looking way.
Dainty Donuts are scented erasers too; they smell like sweet vanilla. This pencil eraser set is sure to make your day at school, home or work way sweeter too.
Suitable for ages 6 and up.