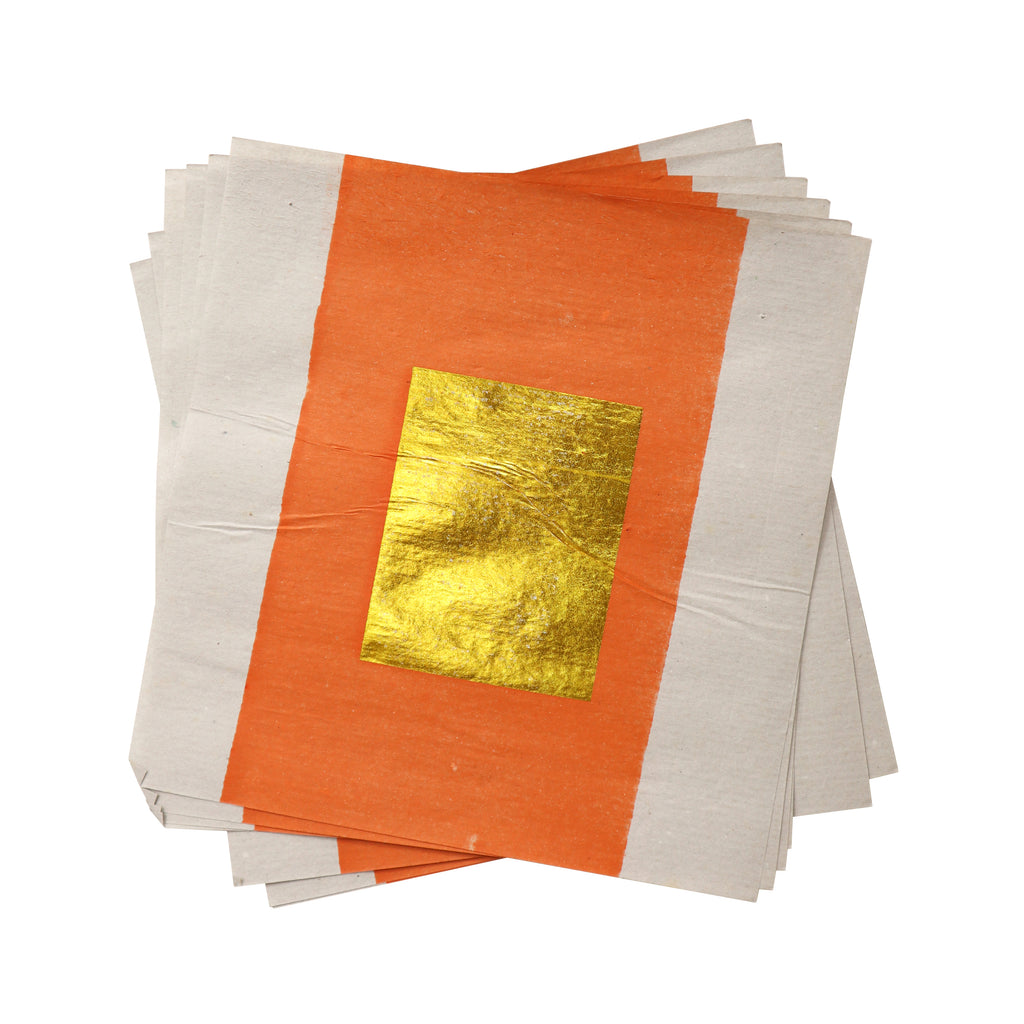 #18 Joss Paper 7" x 8" (90 Sheets)
$3.95
This #18 Joss Paper is a traditional Chinese ceremonial material made of natural fibers and alum-mixed untreated paper. It measures 7" x 8" comes in a pack of 90 sheets and is perfect for ritual offerings in ancestor worship. Ideal for any cultural celebration or remembrance ceremony.
Color: Gold foil with Off White background.
Size: 7" x 8" in per sheet. 90 sheets per pack

Gold foil area: 2.75" x 3.25"