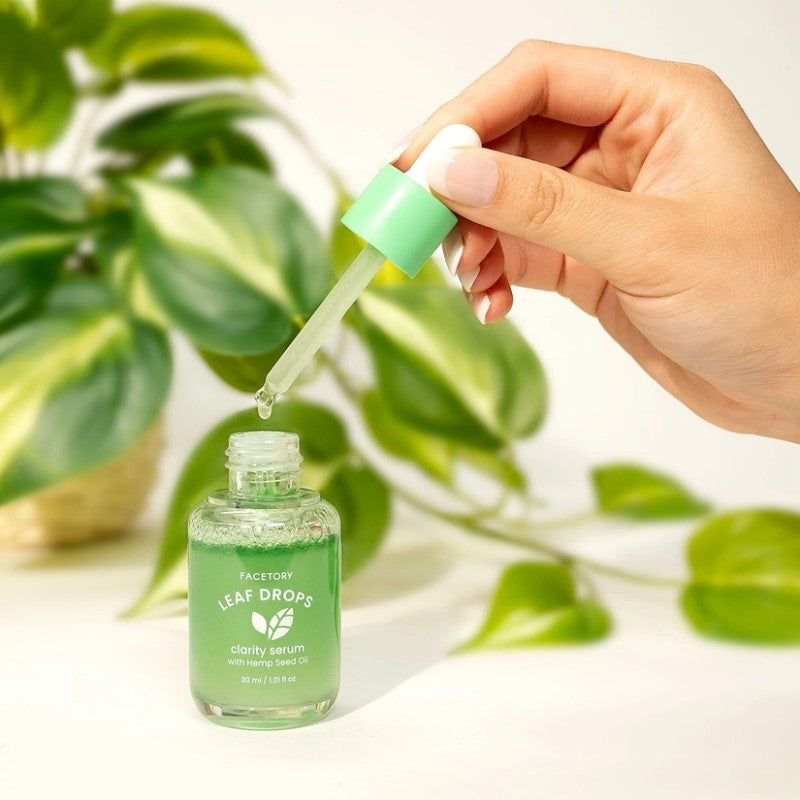 Leaf Drops Clarity Serum
$24.95
Bring the natural goodness of nature to your skin! This serum contains an oil and essence hybrid formula that's infused with Hemp Seed Oil, Cica, and Sea Salt to reduce inflammation and resurface the skin. It tackles pimples, redness, and oily skin by providing the perfect amount of nourishment from balancing ingredients.
Size: 30 ml / 1.01 fl oz

Made in South Korea

Key Ingredients:
Hemp Seed Oil - A moisturizing ingredient that prevents water loss in the skin while neutralizing inflammation to speed up repairing properties.
Centella Asiatica (Cica) Extract - A gentle yet powerful calming ingredient that minimizes redness and inflammation.
Sea Salt - A balancing ingredient packed with minerals to reduce inflammation and brighten the skin.