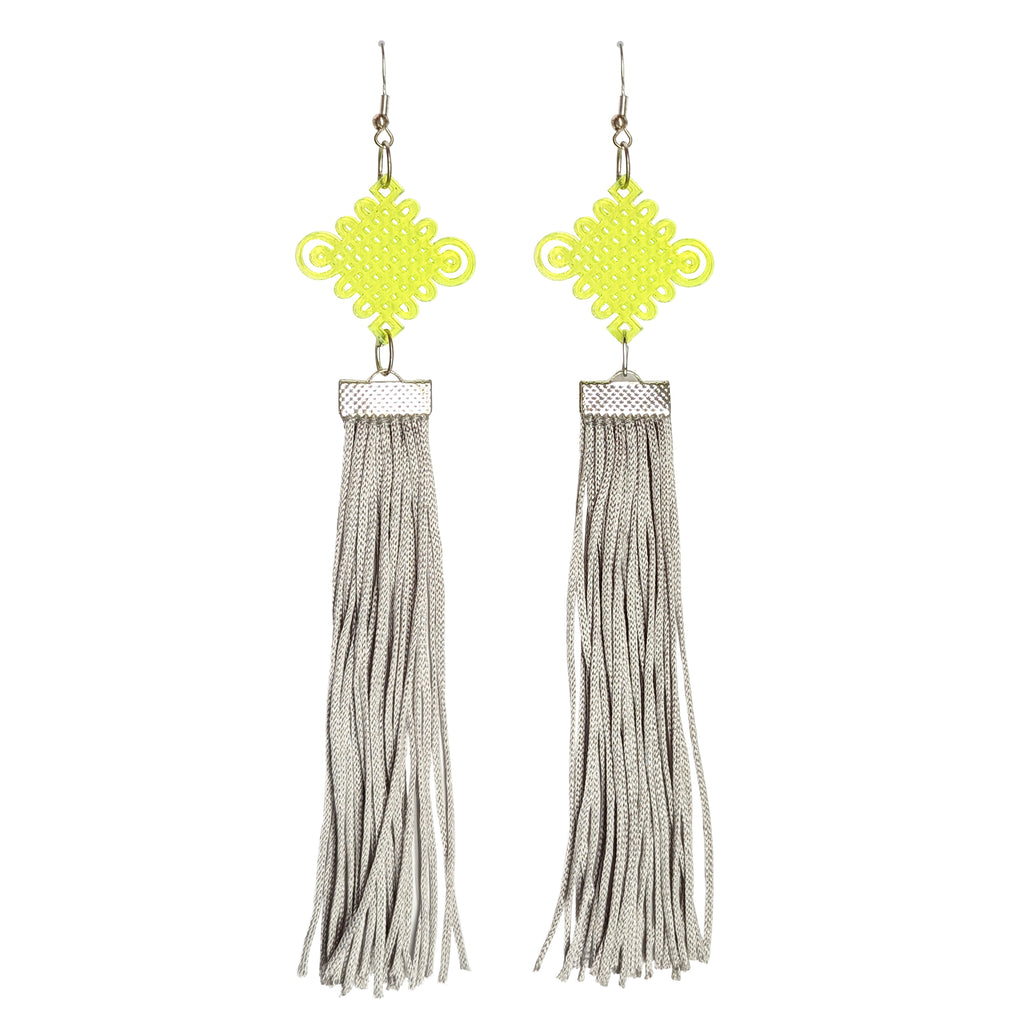 Lucky Knot Norigae Tassel Laser Cut Earrings
$35.00
Add some luck in your life with these lucky knot laser cut earrings from NYC artist Prisca Choe. Features a norigae tassel or traditional Korean accessory.

Handmade item

Length: 6.5 Inches; Width: 1.25 Inches

Materials: Stainless steel and acrylic

Available in neon green, red (not pictured), and orange (not pictured).