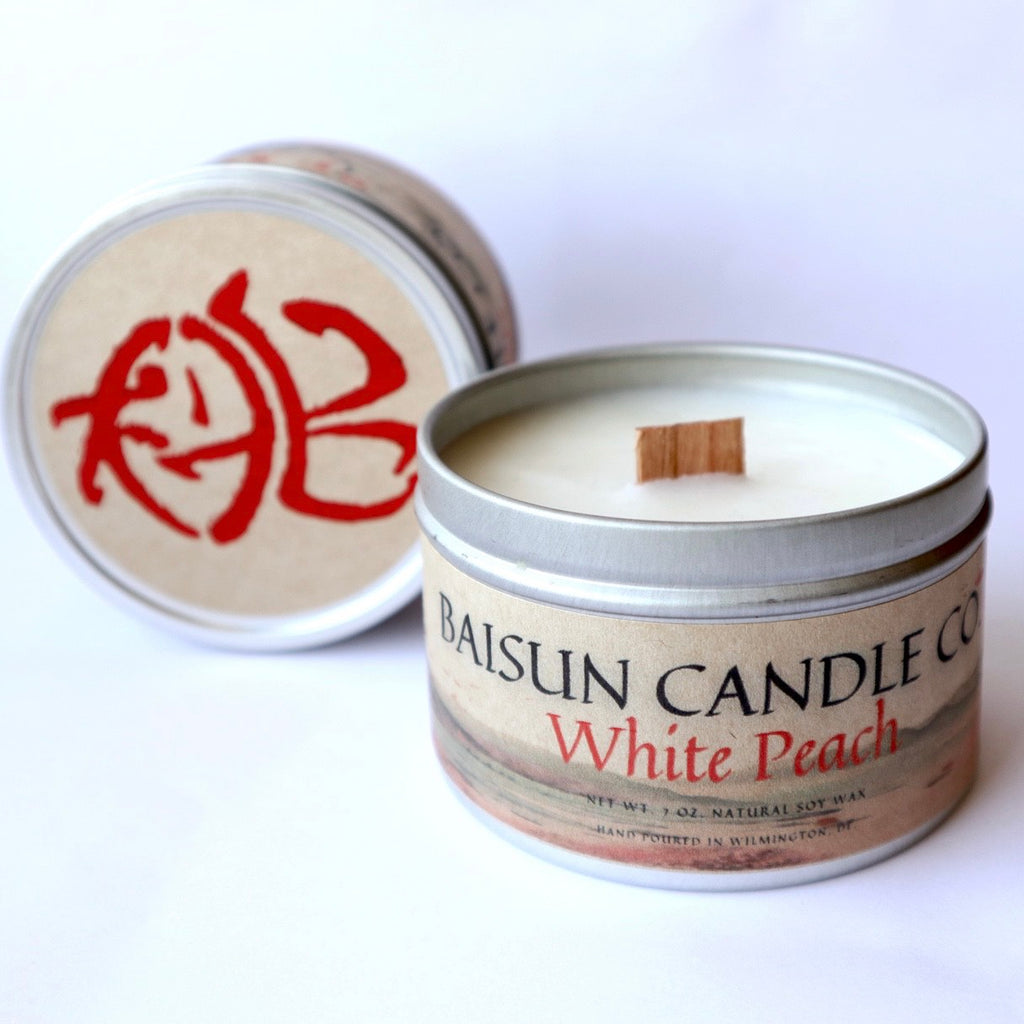 White Peach Scented Candle
$20.00
Take in the fresh spring scents of a juicy white peach with our new White Peach candle! This classic scent is sure to liven up any room, and will add elegance with a splash of nostalgia to your home, office, or for gifts for your loved ones.
In Chinese culture, the Peach is considered a "blessed fruit" by many. Commonly associated with Shoulao, the God of Longevity-- he carefully carries a large Peach while wielding a staff connected to a gourd, carrying the Elixir of Life. 
Burn time approximately 40-45 hours.
NOTES: PEACH NECTAR, JASMINE, HONEYSUCKLE
From small, AAPI-owned business, Baisun Candles.