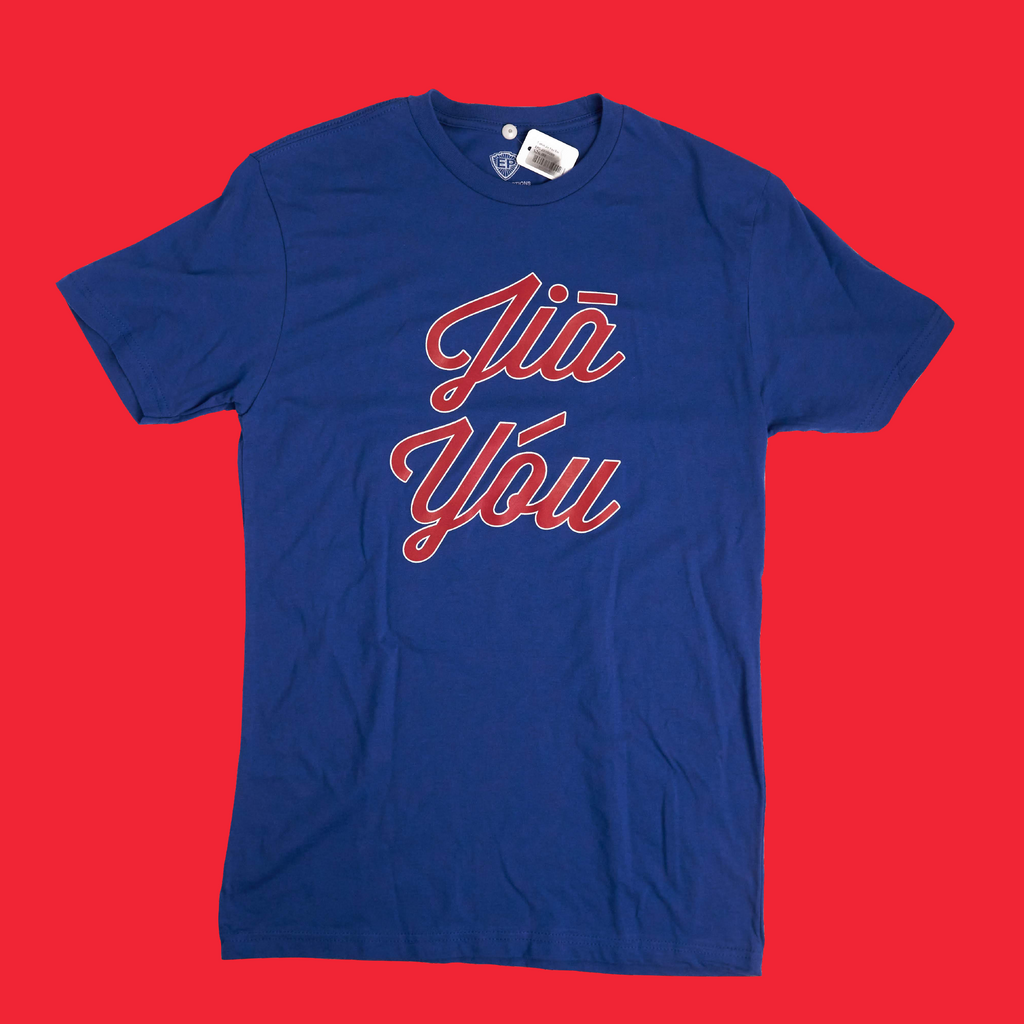 This T-shirt designed by graphic novel artist Jerry Ma features those quintessential Chinese words of encouragement. Literally "add oil," jia you is commonly used during sporting events, competitions, or whenever anyone needs some cheering on.
Please note the shirt color is Dark Navy Blue. (Not pictured)
AVAILABLE ONLINE AND IN-STORE.