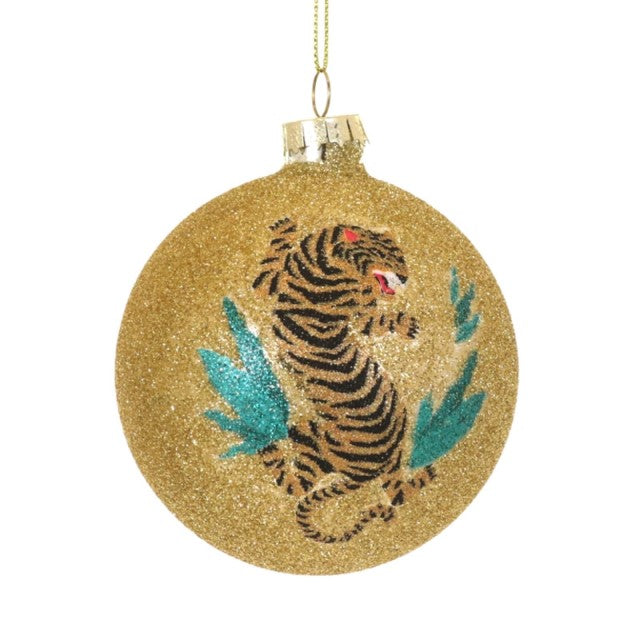 Gold Glittered Tiger Bauble Glass Ornament
$13.95
Unleash your wild side with a Gold Glittered Tiger Bauble Glass Ornament! This eye-catching ornament adds a playful, sparkly touch to any holiday décor. With the glistening gold tiger design, this unique ornament will bring warmth and joy to any tree or interior. 
Dimensions: 3.25"L x 3.25"W x 4"H
Hand-painted glass
Fragile. Handle with care.