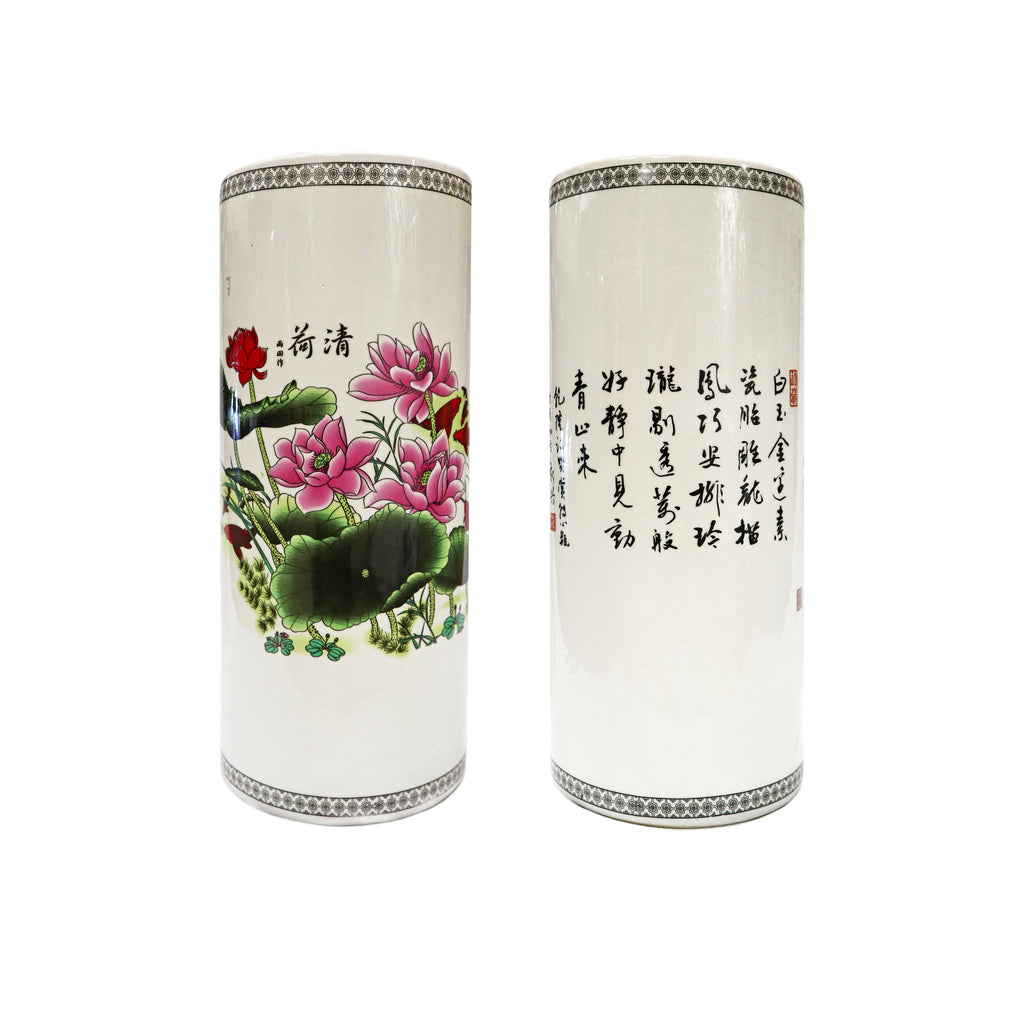 Lotus Ceramic Umbrella Stand
$129.00
Ceramic umbrella stand with a lotus design on one side and calligraphy on the other. In Chinese culture, the lotus stands for purity of the heart and mind, long life, and honor.
Dimensions: 7.5 x 7.5 x 18.5 inches 
One stand per order. Image shows stand from multiple angles.
Store pick up is recommended for this oversize item. Call customer service at (800) 878-2446 to arrange for pick up or about shipping charges.