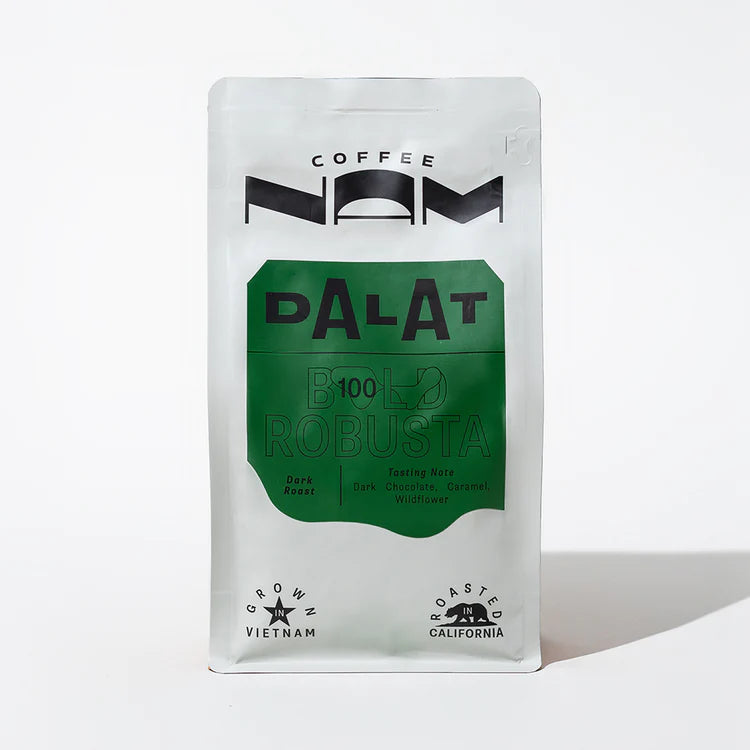 Nam Coffee Da Lat Whole Bean Robusta Coffee
$16.00
Nam Coffee's boldest bag! The 100% Robusta offers the classic and nostalgic taste of Vietnamese coffee. With notes of dark chocolate, caramel, and wildflower, the Da Lat showcases the richness of Vietnam's highlands. Try it in a traditional phin brew with some condensed milk for the full experience. 
Variety: 100% Robusta

Roast: Dark
Size: 12 ounces (340 grams) 
Notes: Dark Chocolate, Caramel, Wildflower
Recommended brews: Espresso, French press, Phin filter, Drip.