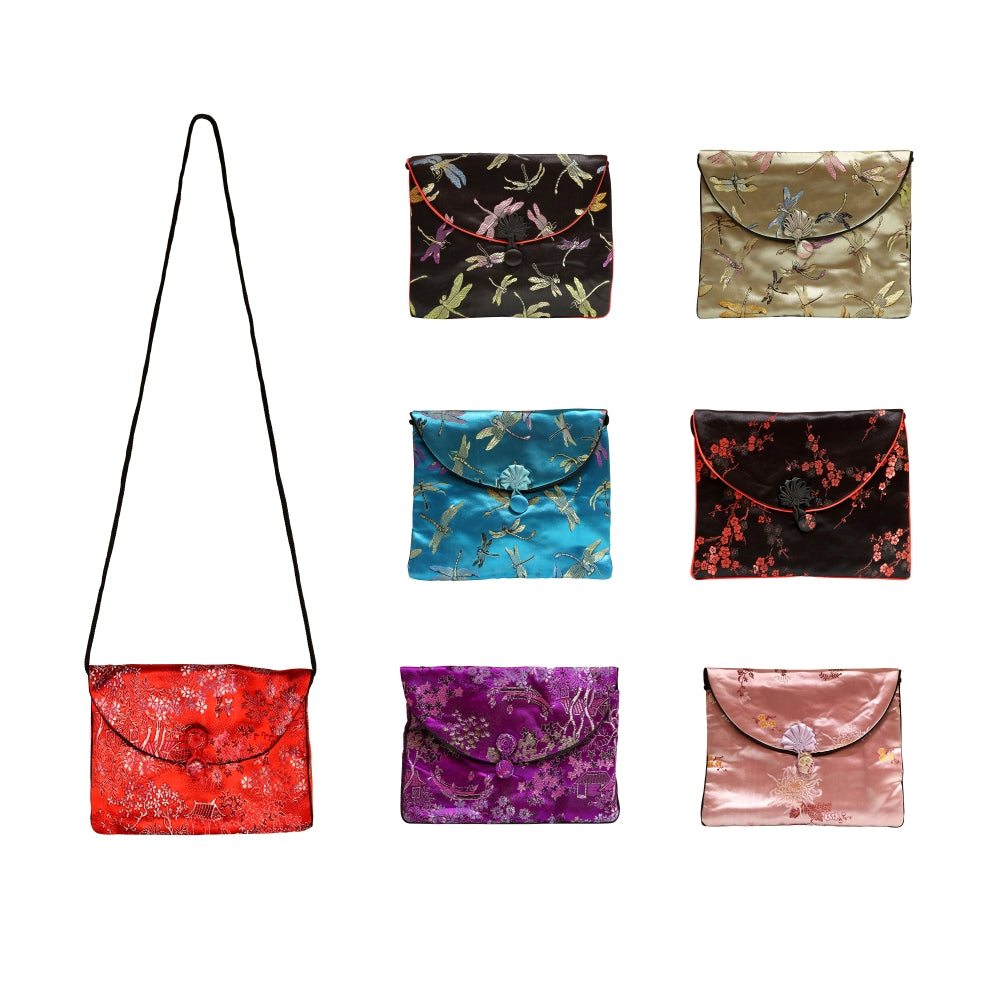 Brocade Shoulder Purse
$7.50
Beautify your wardrobe with this gorgeous, one-of-a-kind brocade shoulder purse! Featuring a unique frog enclosure and made with 100% rayon, this piece is sure to become an instant favorite. Transform any outfit with this luxurious accessory!
Size: 7.5"L x 5.75"W
Comes in assorted styles and colors. Available one will be sent.