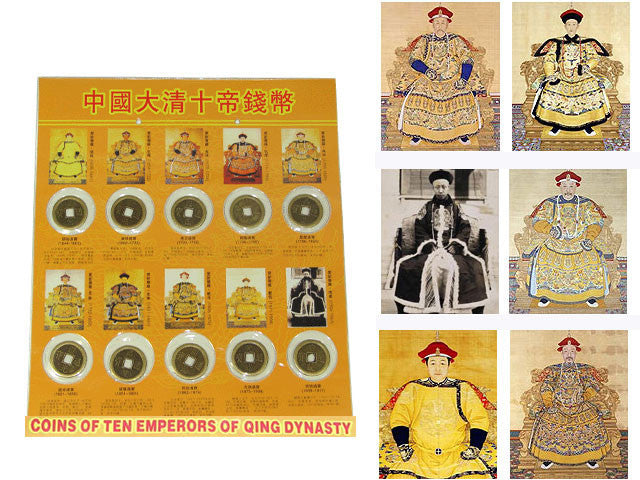 Qing Dynasty Coin Set w. Emperors List (Set of 10 Coins)
$5.00
SKU:
(REI-AC10) (AD-KC0548)
Item: REI-AC10 / AD-KC0548
Qing Dynasty Replica Round Coin. 
The Qing Dynasty (1636-1912) represented a period of unprecedented growth and development for China. This set of coins serves as a historical commemoration of the Emperors who reigned over China during 3 centuries of rule.

A perfect educational gift for student or adult.  
In Feng Shui, keep the Chinese Qing Dynasty Emperor Coin at home to enhance money luck.
Packed in an attractive card board gift set that provides historical commentary. 
Coin Size: 0.75in.