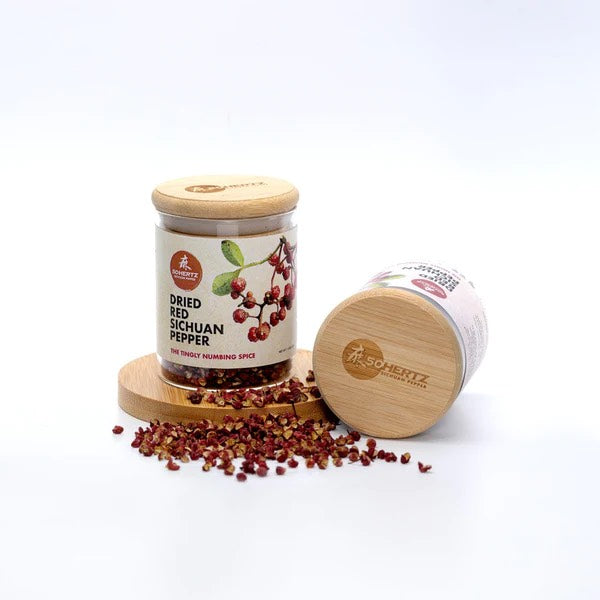 50 Hertz Dried Red Sichuan Pepper Corn
$16.99
Flavor notes: Citrus (orange zest), dry flowers, warm

Usage
: When cooking,
crush with a pestle, then lightly fry in oil or butter
, and add to stir-fry, soup, stew, or baking recipes. When serving,
grind directly
on to foods as with black peppercorns. The red goes particularly well with tofu and red meat . 
Storage: Keep our products in cool and dry places, avoid direct light. Refrigeration is encouraged to prolong potent taste and aroma.