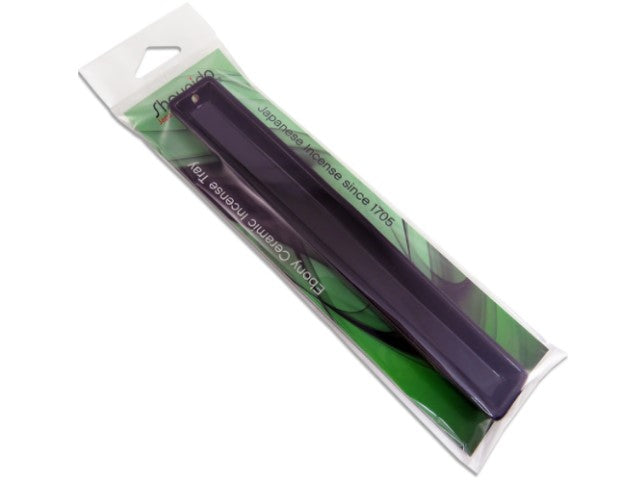 Incense Holder Tray Ebony 5"
$8.50
Our new, glazed ceramic incense trays are durable and stylish. Ebony's gorgeous, mirror-black glaze and sleek profiling looks great and works wonderfully. Choose between 8" and 5" lengths.

Note: This holder does not fit our thicker, lengthier Zen Incense sticks. If you are purchasing Zen incense, please consider our Incense Bowls, Cups, and Round Holders.