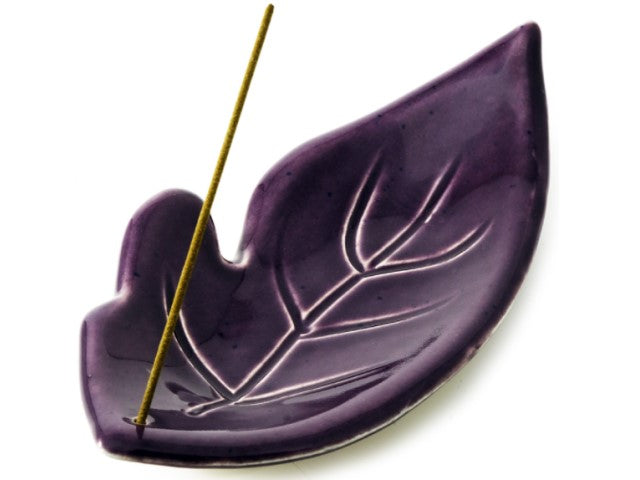 Plum - Leaf-shaped Holder
$22.00
Our potter's rich, wine colored Plum glaze adds a distinctive splash to your place of incense appreciation.

Ceramic
Approx. 6" long x 3.5" wide
Single hole
Use with incense sticks and cones

Please note: due to the uniqueness of all handcrafted and hand-glazed pottery, variations in glaze colors and effects are common. The piece you receive will not exactly match the image displayed.