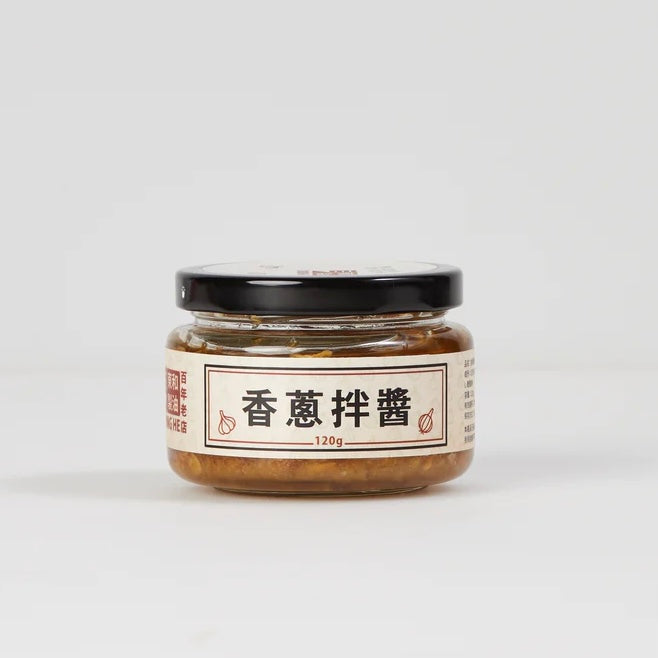 Yun Hai Shallot Oil
$12.00
NYC-based small business Yun Hai 雲海 offers a selection of premium ingredients for Chinese and Taiwanese cooking, sourcing directly from artisans, farms, and soy sauce breweries in Taiwan.
Take fried shallots and pack them in oil with salt and a touch of sugar. Now you have yourself the best noodle topper in town.

Fried shallots are a common ingredient in Chinese and Taiwanese dishes (try putting them in your Zha Jiang Mian and Lu Rou Fan), but this is the first fried shallot we've seen packed with their oil. And why not? Shallot oil is an important Taiwanese ingredient in its own right, used to make Shallot Oil Noodles and as a quick seasoning trick for weeknight stir fries.

Warm, savory, crispy caramelized onions

Use for topping vegetables, rice and noodle dishes, or grilled meats. Transformative on leftovers.

4.2 oz.

Ingredients: shallots, canola oil, onion, garlic, sugar, salt, monosodium glutamate (Yun Hai does

 not discriminate against MSG and other adjacent additives)
Gluten free and vegan