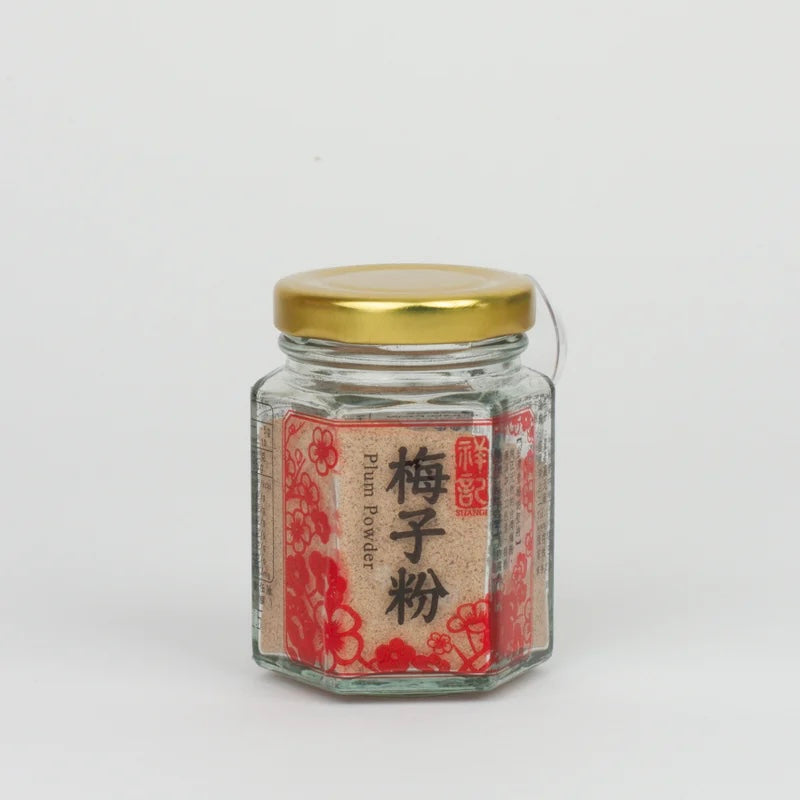 Yun Hai Shangi Taiwanese Plum Powder
$12.00
NYC-based small business Yun Hai 雲海 offers a selection of premium ingredients for Chinese and Taiwanese cooking, sourcing directly from artisans, farms, and soy sauce breweries in Taiwan.
Plum powder is a staple in Taiwan for sprinkling on fresh fruit, and on everything from pineapples to gummy bears to popcorn in Hawaii. The powder is sour, sweet, and savory all at once. We suggest using a bit on the dried fruit as well.

This delicate plum powder is produced by Shangi, a third-generation plum family business in Chia Yi, Central Taiwan. Having learned how to grow and produce plum products during Taiwan's Japanese era, Grandma and Grandpa Gao set up their own organic plum orchard in the 1950s to sustain a living.

To produce the plum powder, fresh green plums are first brined with coarse sea salt in alternating layers for six months in large vats. Then, the plums are rinsed and sun dried for two months before being ground into powder.

This plum powder is all natural. No artificial sweeteners or food colorings are used. Ours is just 4 ingredients: plum, salt, sugar, and licorice powder.
50g

Ingredients: ground dried plums, sea salt, powdered sugar, licorice powder

Best when consumed within 18 months from production date