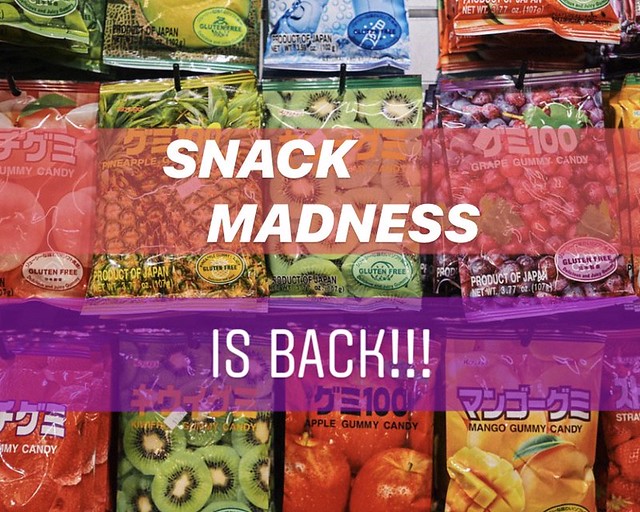 Snack Madness!
Back in March we held our first ever snack-off between some of our favorite sweet, savory, chewy, and salty Asian treats. We had so much fun, we decided to do it again!
The judges: Milo and Griffin, co-heads of the snack sampling and toy testing departments, and Joanne Kwong, president of Pearl River. And the contenders: 
Who made it to the Final Four? Find out right here!
Next the semi-finalists faced off: Hot & Spicy vs. Strawberry Choco Gummy and Choco Lollipop vs. Matcha Milk Candy.
Finally, the championship round! And the winner?
Hot & Spicy Chips!
Hungry for snacks now? Check out
our whole collection. And follow us on Instagram to catch the new yummy round!