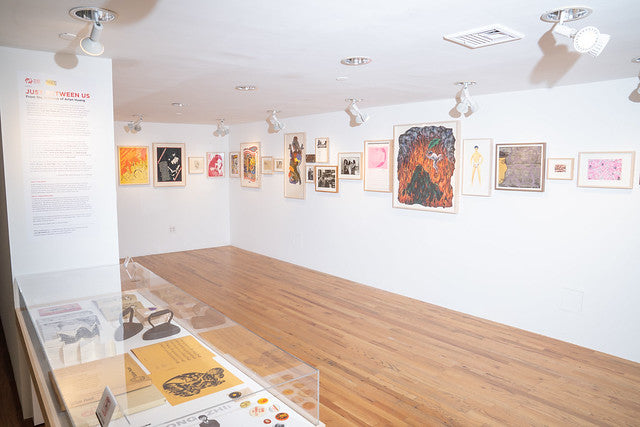 Testudo: Between a Storefront and a Mini-Mall, Two Visions of Asian American Art
Thanks to Testudo and art worker and writer Zach Ngin for their thoughtful piece on recent AAPI art in New York, including our current exhibition, JUST BETWEEN US. From the article:
Echoing its title, the work in Just Between Us is hung close together in the gallery. Much of it is small in format and extends from the category of art into ephemera, publications, and memorabilia. There are archival images from Basement Workshop and other records of the Third World internationalist spirit of the 1970s: a photograph of a march; gorgeous posters for African Liberation Day and a street fair in Chinatown. Anyone familiar with Godzilla – the coalition that pushed for greater inclusion of Asian American artists in the 1990s – will also recognize pieces by members of the group, including Tomie Arai, Byron Kim, and Ken Chu. Some of the show's highlights sit in a vitrine, including Yellow Pearl, a 1972 boxed collection of songs and other printed materials by Basement Workshop, and a 1996 accordion zine by Yik-Joong Kang called Starving Artists' Restaurant Guide.
Read the whole piece.