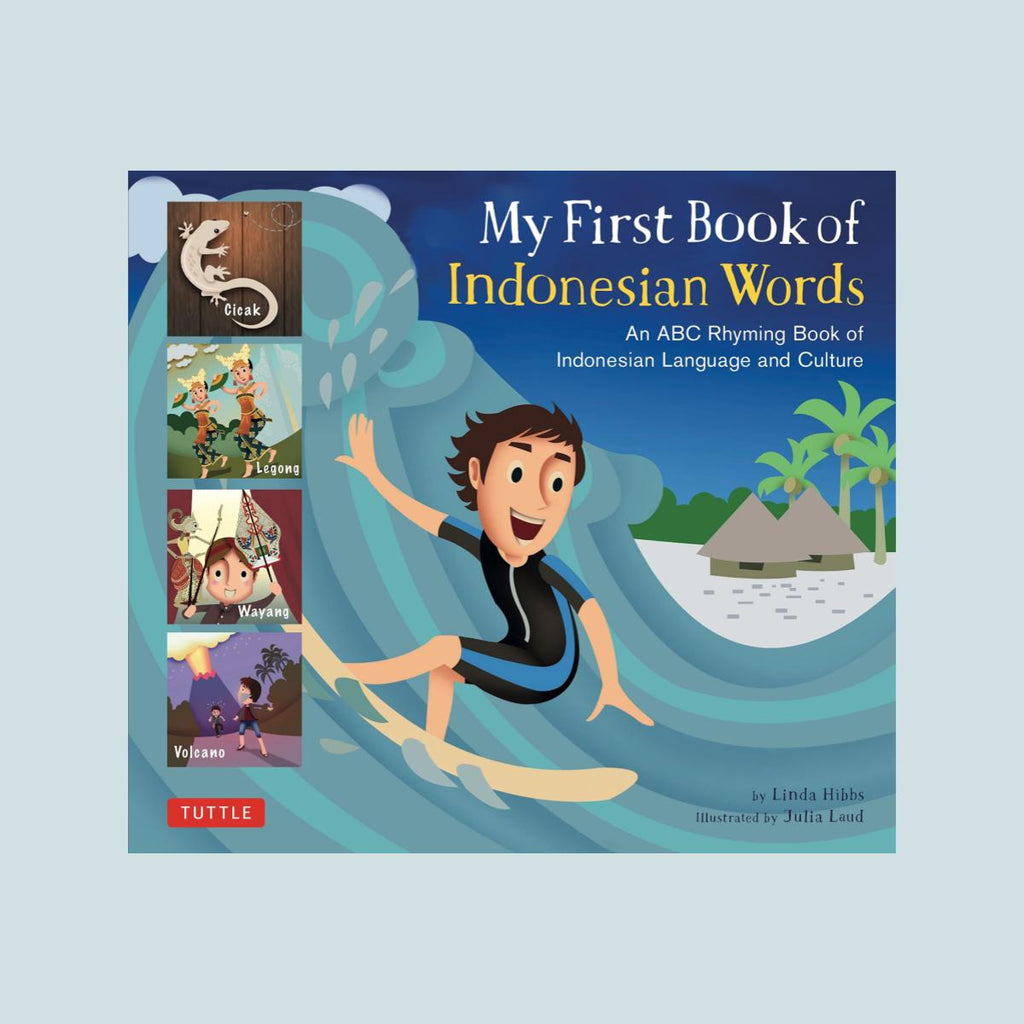 My First Book of Indonesian Words
$10.99
My First Book of Indonesian Words introduces Indonesian language and culture to young children in a fun, playful way.

Words for things kids know in English (like kucing, or "cat") are joined by words specific to Indonesian culture (gamelan, batik, legong), giving children a glimpse into Indonesian culture and life. Everyday expressions -- such as "Apa kabar?" which means "How are you?" -- give them a chance to communicate in a meaningful way and show them that when it comes to courtesy and friendliness, other cultures have a lot in common with their own.


Hardcover

32 Pages
ISBN 9780804853118
View more from this series!