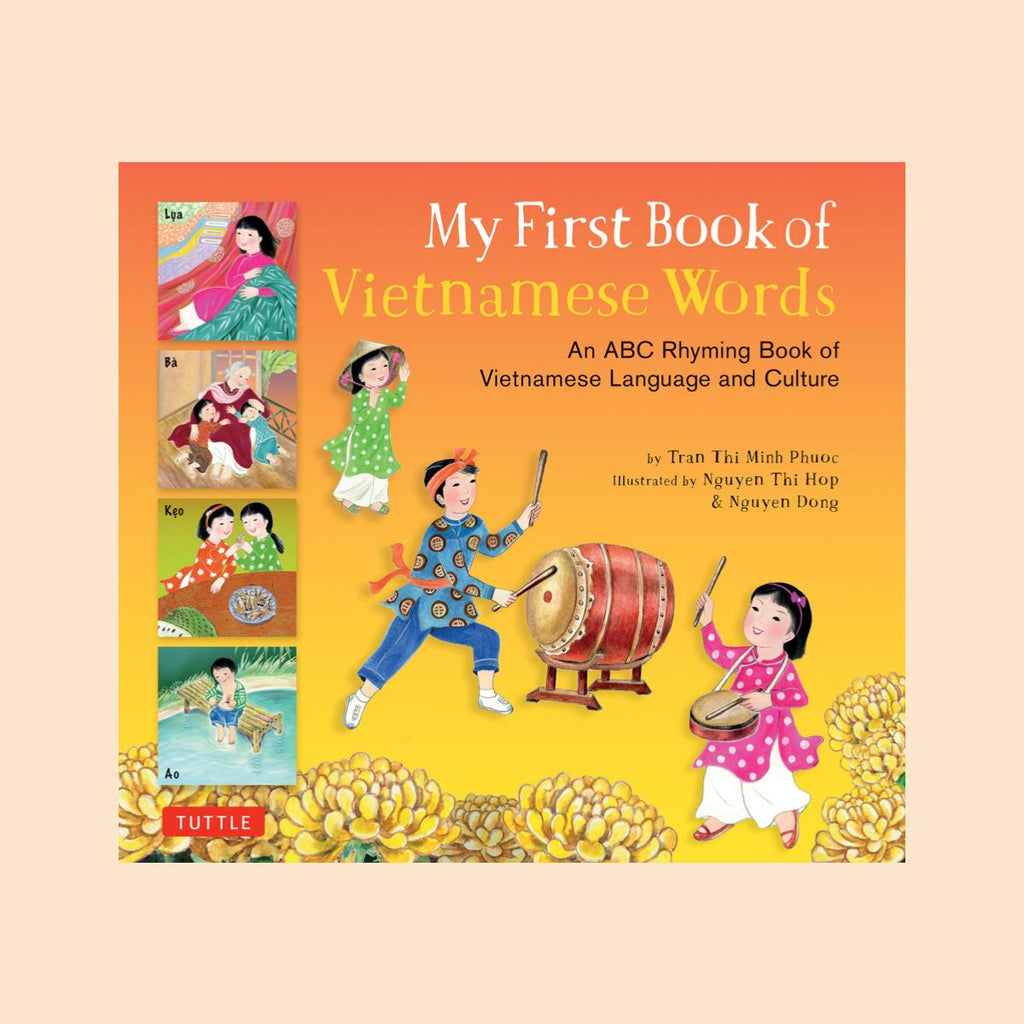 My First Book of Vietnamese Words
$10.95
My First Book of Vietnamese Words is a beautifully illustrated book that introduces Vietnamese language and culture to young children through everyday words.

This Vietnamese children's book teaches in a playful way--combining the familiar ABC rhyming structure with vivid illustrations to encourage young children's natural language learning abilities. Words kids use every day in English are joined by words unique to Vietnamese culture to give kids a glimpse of Vietnamese life and to show how, despite cultural differences, children all over the world have a lot in common.

Hardcover

32 Pages
ISBN 9780804849074
View more from this series!