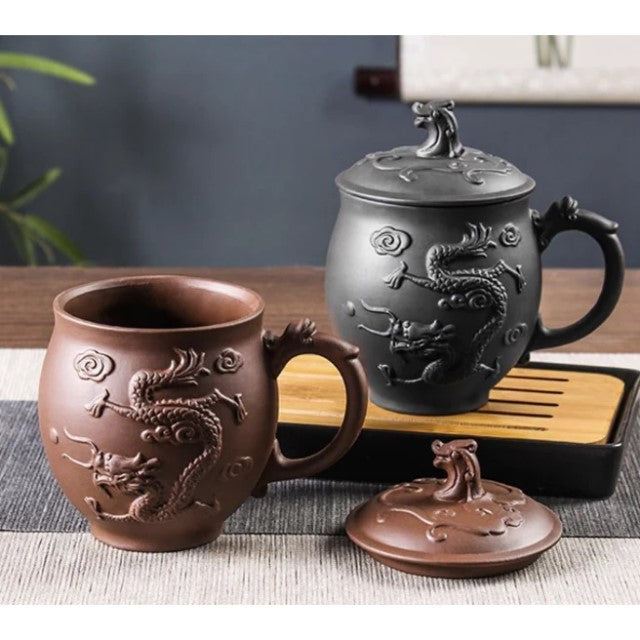 The design is simple and understated with aesthetic appeal and symbolic significance.
These Y-Xing Clay Mugs embody a sense of cultural heritage and authenticity, connecting mug enthusiasts to centuries old traditions and practices.
Colors: Auburn Clay (pictured left) and Brown Clay (pictured right)
Size: 4"L x 6"W x 5.5"H, 15oz.