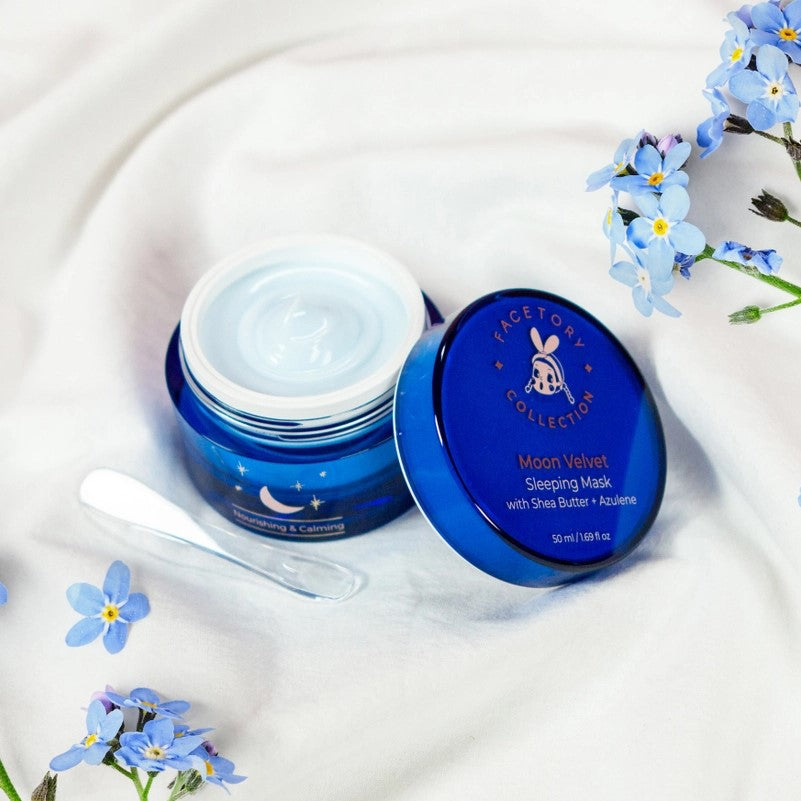 Moon Velvet Sleeping Mask
$24.95
This velvety sleeping mask will leave you with nothing but the sweetest dreams! Enriched with skin-protecting and calming ingredients, this cream will seal in moisture to help maintain smooth, supple and hydrated skin. It's best used as the last step of your nighttime routine- the perfect ending to a long day!

Sleeping Mask also includes a spatula to scoop out the product
Size: 50ml/ 1.69 fl
No artificial fragrance or parabens
No animal cruelty/testing

Made in South Korea
Key Ingredients:
Shea Butter: This ingredient is moisturizing and smoothing, providing skin with a soft and protected skin barrier
Azulene: This ingredient is soothing, strengthening, and protecting. It helps prevent damage caused by environmental factors while also soothing skin irritations.